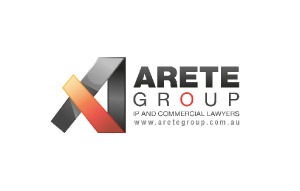 Did you know that if a trade mark application is accepted by IP Australia, it is advertised in an Official Trade Marks Journal? At any time within two months from the date of the advertisement, a third party can file a notice of intention to oppose the registration with a view to starting opposition proceedings. In theory, anybody can file a notice but they must do so on one or more of the statutory grounds (see below). In practice, opponents tend to be other trade mark proprietors.
Unlike legal proceedings for registered trade mark infringement, opposition proceedings are conducted before IP Australia and the parties are alternately allowed to file evidence in up to three 'rounds' (evidence by opponent supporting the opposition, an answer from the trade mark applicant, followed by a reply from the opponent). After the evidence phase, a Hearing Officer at IP Australia will make a decision either following a hearing (if requested) or on the materials presented through the evidence phase.
Working out the proper ground(s) of opposition which applies can be daunting. Early in the opposition process, the opponent will need to file a Statement of Grounds and Particulars broadly detailing the grounds of opposition. This is why, along with complexities in drafting materials for evidence rounds, it is important to have professional advice in opposition proceedings.
The most common opposition grounds under the Trade Marks Act 1995 (Cth) are that:
Newsletter

We package up the most-read B2B Magazine stories and send direct to your inbox. Subscribing is the easiest way to keep up, in one hit.

Section 41
the mark is not capable of distinguishing theapplicant's goods or services
Section 44(1) and (2)
the mark is substantially identical or deceptivelysimilar to a prior trade mark application or

registration in respect of similar goods, similar services

or closely related goods or services

Section 58
the applicant is not the owner of the mark
Section 59
the applicant is not intending to use the mark
Section 60
another mark had acquired a reputation in Australiasuch that use of the applicant's mark would be likely

to deceive or cause confusion

Section 62A
the application was made in bad faith
Note that most common examination rejection grounds are also opposition grounds. Given this, trade mark owners still have to watch out for other accepted but potentially conflicting marks to oppose where necessary to protect their rights. Some choose to use third party 'watching services' for this purpose which involves having a professional review the Official Trade Marks Journal to assess whether possible marks of interest have been accepted (and may be opposed). Failure to oppose an accepted trade mark application during the two month opposition phase will result in an application proceeding to registration (on payment of registration fees)