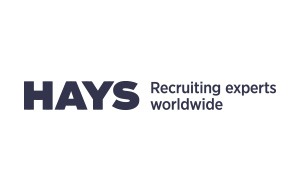 A new report by Hays, The DNA of an HRD, polls HR directors on what it takes to get to the top, with stakeholder engagement voted as the most important skill to have.
For the report Hays spoke to 461 HR directors in Australia and New Zealand. The results show that 64% of HRDs are women, while HRDs are typically aged in their 40s and early 50s.
In terms of skills, over half (53%) say stakeholder engagement is the most important skill to possess, followed by commercial acumen (52%) and strategic planning (48%). These ranked well ahead of people management (32%), change management (31%) and communication (22%).
57% said up-and-coming HR leaders need to be commercially aware and good business people, however HRDs are split on how to gain commercial acumen. One side says you must take a role outside HR to gain true business understanding, while the other says if you are open minded enough you do not need experience outside HR.
Newsletter
We package up the most-read B2B Magazine stories and send direct to your inbox. Subscribing is the easiest way to keep up, in one hit.
Additionally, most respondents did not always work in HR, which explains why they come to the profession with a broad range of qualifications.They then undertake additional HR qualifications or certifications.
HRDs are also split on the qualifications that HR professionals should attain. Ian Cormack, HR Director at Woolworths Food Group, holds the view that HR people under utilise psychology. "HR is an intuitive discipline and so everyone has an opinion," he says in the report. "If you study or read about psychology you come to understand the underlying science and body of knowledge that supports your discipline and why we do what we do in terms of remuneration, bonuses, diversity and communication."
Moreover 67% of HRDs say resilience has helped them succeed in their careers to date. This was closely followed by being collaborative (54%), credible (53%), adaptive (52%) and proactive (51%).
The report also found that it takes experience to reach the top, with 59%
possessing more than 16 years' experience in HR and 54% receiving four or
more promotions before becoming HRD.
In other findings, aligning strategic requirements with the operational budget and workforce is the biggest business challenge facing HRDs in the next 12 months, while in the next five years designing and managing organisational change will become a bigger part of the role.
Reassuringly, if they had their time over 68% would still choose the profession.
The DNA of an HRD is the third report in our DNA series and follows The DNA of a CFO and The DNA of a CIO. It is available at www.hays.com.au/hrd or contact our Canberra office.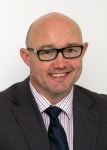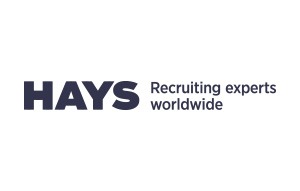 Jim Roy, Regional Director
5th Floor, 54 Marcus Clarke Street,
Canberra
T: 6112 7663 or F: 6257 6377
E:[email protected].