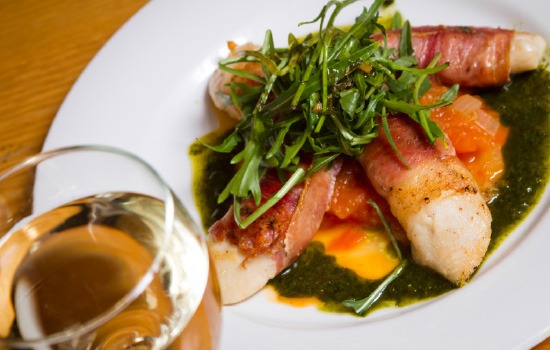 $20,000 worth of vouchers sold in one week,
$8,000 in additional sales and 65% plan to return .
Having been in business for 13 years, owners of iconic Italian Restaurant The Haig in Braddon, Canberra, Robert and Lesley Oliver, are repeatedly faced with the challenge of reaching new customers that will return.
"Like many restaurant owners, we are constantly challenged with attracting new business and bringing back previous customers. The Haig seats 80 people, but we had found it difficult to attract more than 20 people to dine with us a night, " said Robert.
Identifying new marketing channels
After a review of marketing options, Robert and Lesley partnered with LivingSocial, who allowed them to reach more than 65,000 LivingSocial members in the Canberra area looking for exactly this kind of restaurant via the website and targeted email campaigns.
"The LivingSocial value proposition answered all our needs. We were given the opportunity to hugely increase our brand exposure through LivingSocial's database and website and run the deal during one of our quietest periods. We offered a deal that encouraged groups of two or more to dine at The Haig with a saving of almost 50 per cent to the customer, while still being a profitable deal for us. It attracted a new crowd of diners willing to try different restaurants," said Robert.
On time and regular payments
"Importantly to us as business owners, LivingSocial offered flexible payment terms staggered throughout the campaign when we needed them most. It was great to know we would have a steady stream of income via redemptions throughout the duration of the campaign. It supported our business and was paid on time, every time," said Robert.
When The Haig's offer went out to LivingSocial members it far exceeded Robert's expectations.
"We were blown away by the response to the offer. In the first week, we sold 450 vouchers and were thrilled with how quickly! These sales totaled more than $20,000 in revenue for us and have been exactly the boost we needed."
"Now we are seating up to 70 people each night. Not only did this generate revenue, but also increased foot traffic because the restaurant looked busy every night. The atmosphere was buzzing and staff morale improved dramatically throughout this time," said Robert.
Incremental sales
"In addition to the voucher sales, we made an extra $8,000 from LivingSocial customers buying extras when they were in the restaurant. This was a nice surprise that demonstrated the quality of customer we were attracting through LivingSocial. We had people come in that would never have tried The Haig before and many of them came back. In fact, 80 per cent of people said they had a good experience at The Haig and 65 per cent said they would return," said Robert.
Looking ahead, The Haig has already signed up to run a second campaign with LivingSocial in 2014.
"LivingSocial far exceeded any other marketing activity in terms of return on investment and account service. I've already recommended it to other business owners – it worked for us and it will work for them too."
"We know people are always looking for good value great dining experiences in Canberra, and if they don't get it from you, they will look elsewhere," said Robert.
For more information about how
LivingSocial can help your business, please visit
www.livingsocial.com or call 1800 586 766.