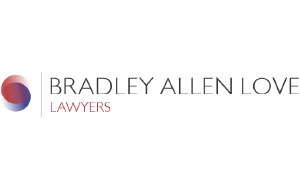 Consumer protection has long been part of our law, shielding the unwary from sharp practices. Perceptions that such aspects of legal and policy development have by-passed the jungle of the commercial world might be misplaced.
In recent times commentators have observed a judicial tendency to imply into contractual relationships an obligation to deal "in good faith". This implication will not arise in every contractual arrangement, as most commercial entities are expected to look after themselves, and the careless earn their own reward. But the shifts in social expectations are such that the gate for argument is wide open.
To determine contractual meaning, Courts are entitled to look, objectively, to the commercial purpose of the contract. In Electricity Generation Corporation v Woodside Energy Ltd [2014] HCA 7 at [35] (French CJ and Hayne, Crennan and Kiefel JJ) the High Court has said:
[35] … [t]his court has reaffirmed the objective approach to be adopted in determining the rights and liabilities of parties to a contract. The meaning of the terms of a commercial contract is to be determined by what a reasonable business person would have understood those terms to mean. That approach is not unfamiliar…it will require consideration of the language used by the parties, the surrounding circumstances known to them and the commercial purpose or objects to be secured by the contract. Appreciation of the commercial purpose or objects is facilitated by an understanding "of the genesis of the transaction, the background, the context [and] the market in which the parties are operating". As Arden LJ observed in Re Golden Key Ltd (in rec), unless a contrary intention is indicated, a court is entitled to approach the task of giving a commercial contract a businesslike interpretation on the assumption "that the parties … intended to produce a commercial result". A commercial contract is to be construed so as to avoid it "making commercial nonsense or working commercial inconvenience".
Newsletter
We package up the most-read B2B Magazine stories and send direct to your inbox. Subscribing is the easiest way to keep up, in one hit.
And through this, the "surprise", sharp or unreasonable applications of contractual terms can be attacked and dulled. Indeed, the Victorian Chief Justice has noted in a Melbourne University Press article that the very reliance on a termination for convenience clause is "often characterised as an act not in good faith".1 Similarly, where a contract confers on one party considerable power over the other, cases have ruled to remove the capricious and arbitrary edge of those powers.2
Thus, every contract comes with the risk that the advantages gained should be clearly and openly negotiated, as implication always gives way to clear drafting.
1 Warren CJ 'Good Faith: Where are We At?' (2010) 34 Melbourne University
Law Review 344, 357.
2 Vodafone Pacific Ltd v Mobile Innovations Ltd [2004] NSWCA 15, [189] ('Vodafone').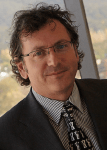 See also Burger King [2001] NSWCA 187;
9th Floor, Canberra House, 40 Marcus Clarke Street, Canberra ACT 2601
E: [email protected]
T: 02 6274 0810 | www.bradleyallenlove.com.au