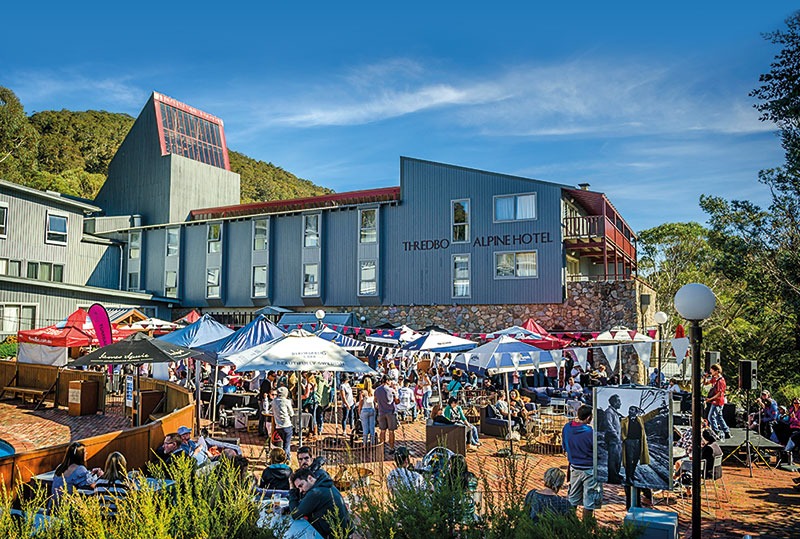 Inspire success on the rooftop of Australia at a conference destination with a difference.
The Thredbo Alpine Hotel offers endless conference options year round away from the hustle and bustle of city life. Host your corporate event in the heart of the Kosciuszko National Park and give your guests an invigorating environment to clear the mind and focus on an enjoyable and productive experience.
Location
The Thredbo Alpine Hotel is only 2.5 hours' drive from Canberra and is located within the spectacular Kosciuszko National Park within easy walking distance to Mt Kosciuszko, Australia's highest mountain and one of the world's Seven Summits.
Dedicated On-Site Conference Team
Thredbo Alpine Hotel has a dedicated and experienced on-site Conference Manager and team that can design events to suit your company's objectives and offer full support throughout your event.
Newsletter
We package up the most-read B2B Magazine stories and send direct to your inbox. Subscribing is the easiest way to keep up, in one hit.
Event Spaces
The Thredbo Alpine Hotel has four versatile event rooms designed for maximum functionality that can cater for 5 to 200 guests. Facilities include a secure audiovisual control room, quality audio-visual equipment, an in-house sound system, free Wi-Fi throughout the hotel complex, theatre lighting and faxing and photocopying facilities. The sky's the limit with unique indoor and outdoor breakout rooms in the beautiful surrounding alpine. There are also seven restaurants and bars within the hotel with themed catering and packages available.
Accommodation
The Thredbo Alpine Hotel offers a range of comfortable accommodation with single, twin, double, triple and quad share rooms available. The Thredbo Apartments are also close by offering fully self-contained one, two and three bedroom apartments. Hotel facilities include a 24 hour reception, free Wi-Fi, a guest laundry, on-site parking, complimentary movies, outdoor swimming pool, heated outdoor spa and a sauna.
Dynamic activities
Whether you're after adventure, relaxation, team building or a reward program, Thredbo has a wide range of activities. Seasonal activities include skiing/snowboarding, scenic chairlift rides, mountain biking, hiking and more. Thredbo Village itself is a hive of activity with restaurants, bars, shops and a year round multi-purpose leisure centre.
Whether you're planning a meeting, conference, seminar, team building retreat, gala dinner or branded event the Thredbo Alpine Hotel will ensure your event is a success.
Call the Thredbo Alpine Hotel's dedicated Conference Manager on
(02) 6459 4184 or email [email protected] and start planning today. Visit thredbo.com.au for more details.
Thredbo Alpine Hotel 17 Friday Drive Thredbo NSW 2625 (02) 6459 4184 [email protected]
thredbo.com.au