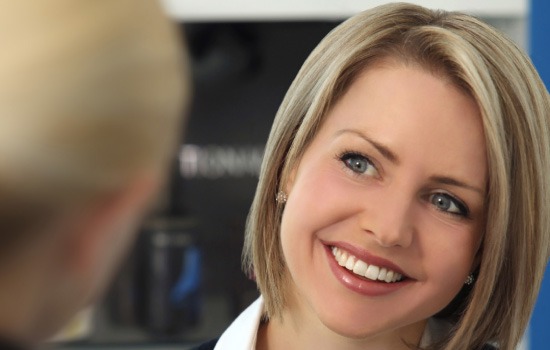 Suzie Hoitink knows a thing or two about presenting the fresh face of success. Having been the face of the Clear Complexions Clinics for over seven years now, she, more than most, understands how important it is to project the right image.
She is, in essence, her own brand. Clear Complexions has achieved enormous success with two more clinics opening next year, another in Canberra and one in Sydney. On the back of her recent success at the Telstra Business Women's Awards, Suzie talks about being the face of Clear Complexions and why she believes people should invest in their image.
Why do you front the Clear Complexions brand?
I want to convey a message of authenticity, accountability, and professionalism to clients; that a real person is behind this brand, a medical professional they can trust. I stake my personal reputation on the treatments and products we deliver at the clinics.
Newsletter
We package up the most-read B2B Magazine stories and send direct to your inbox. Subscribing is the easiest way to keep up, in one hit.
I also want to connect emotionally with people, before they have even walked into the clinics. What we do is all about relationships and caring for our clients.
As the face of the Clear Complexions Clinics, you are naturally scrutinized. Is that difficult at times?
No, not really. I love everything about what I do. I think it is sometimes strange when someone recognizes you but people are always so gracious and kind.
Tell us about the typical Clear Complexions Client?
Well, we treat men and women from the ages of about 10-90 years old!
A typical client though is usually time poor, wants a solution quickly, only trusts a medical professional to treat them, and is just after an honest answer on what will and won't work for them. They love that our nurses do a thorough consultation and educate them on how to get their skin healthy again and keep it that way.
I think they love our honesty, however brutal it may be at times!
Why do you think it is so important for people to take care of themselves?
Many of the people we see at the clinics are at a point in their lives where they realize that how they present has a direct effect on their working life. They don't want to look 20 again; they simply want to look the best they can. I think we all want that.
A lot of people are out there are doing amazing things in their careers, but like it or not, it is the image that you present, that first impression, that is often what is remembered.
I also see the amazing effect taking care of yourself physically has on clients confidence and emotional wellbeing. The flow on effect throughout every aspect of their lives is profound. They just project this aura of self-assurance and having it together. People respond positively to that and are drawn to them and what they represent. It's important.
So, where do you recommend people start?
The first step is picking up the phone and getting some guidance. Everyone's skin needs are different and there's a mine field of treatments and products out there that can be costly and potentially hazardous to navigate. Go to a medical professional. We only have nurses treating our clients at the clinics.
What is your top tip for looking good at any age?
Restore the health of your skin. Healthy skin is beautiful skin. Your skin is constantly trying to repair the damage the environment has inflicted on it, but UV exposure depletes the skin of the antioxidants needed for cellular repair and collagen renewal.
So my top tip is to feed your skin first before embarking on any treatment. Only use medical grade skincare containing vitamins B3, C, A, and E, and use alpha and beta hydroxyl acids to restore the skins acidity. You will see the difference almost immediately. Then you can start on treatments that can make dramatic improvements in the look and feel of your skin.
Any last words of advice?
Keep everything in context and be age specific. What I mean by that is don't be tempted to get 25year old lips at 55. There is nothing worse than seeing someone who looks 'done'. Looking great is about being the whole package; healthy skin, healthy body and a healthy outlook.
GUNGAHLIN 6241 7660 ERINDALE 6231 0003 BRUCE 6251 8889
CLEARCOMPLEXIONS.COM.AU