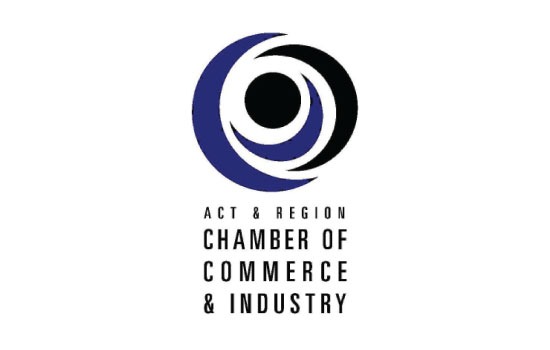 The input of small and medium business into the Australian economy can no longer be ignored by government. The ACT & Region Chamber of Commerce and Industry (ACT Chamber) is therefore supporting the national "Small Business. Too Big to Ignore" campaign led by the Australian Chamber of Commerce and Industry (ACCI).
There are 2 million small businesses in Australia, employing 7 million people according to ACCI's figures1. Small business employs over 60 percent of the total work force. This figure shows the positive effect small business has on our economy and society in general, as it provides income and employment to millions of Australian families. Without the efforts of people in small business the country would be in trouble, yet the needs of small and medium business are often over looked by governments that persist in increasing taxes and bureaucratic restrictions affecting businesses.
Government and the community need to be aware that these pressures are detrimental to the ability of small businesses to provide products and services but also to their ability to offer employment. In some cases this pressure can determine if a business survives. It is in the national interest to support small business, and people need to know. This is what the "Small Business. Too Big to Ignore" campaign aims to achieve. The campaign will provide a voice to small business people across the country whose hard work and commitment support our economy.
As anyone who runs a small business will know, a successful business requires a lot of time, risk and dedication. Many of the business people I know work long hours and spend a lot of their home time making sure their business is in order and trying to keep up with bureaucratic regulations and taxation. Often their business is their lives as well as their livelihood. Most will not have time to engage in complex, and sometimes fruitless, political debate. They are too busy getting on with the business of running a business.
They can however rely on organisations like the ACT Chamber and ACCI to ensure their views are still heard. It is the responsibility of these groups to stand up for small business people who do not have the time or resources to do it themselves. The ACT Chamber is dedicated to meeting the needs of our members and we will continue to do so for the benefit of the business community.
The ACT campaign was officially launched in conjunction with the ACT Chamber Federal Budget Breakfast on Wednesday, 15 May. ACCI Chief Executive Peter Anderson spoke at the launch, which was attended by local business people, politicians and media. He noted that in the five short weeks the campaign had been running nationally more than 12,000 business people had shown their support on the "Small Business. Too Big to Ignore" website. At the time this article was written the figure had jumped to over 13,000. It is still climbing. This level of interest demonstrates the strength of this grass roots campaign. This campaign provides a united voice for small business.
Newsletter
We package up the most-read B2B Magazine stories and send direct to your inbox. Subscribing is the easiest way to keep up, in one hit.
The ACT Chamber encourages its members and others in the region to take part in this campaign to ensure government, regardless of the political party in power, gives small business the support and recognition it deserves.
Peter Anderson said it best when describing the input of small business at the Budget Breakfast.
"You are not just an interest group," he said. "You are the economy. You are too big to ignore.
"He is right. Small business in this country gives so much. It deserves to be heard.
If you would like further information with regard to Chamber services, please contact Business Development Manager Jo Madsen on (02) 6283 5232or [email protected]
If you have an interest in obtaining a copy of the campaign Partnership Prospectus please contact Jo,as above.
To add your voice to the campaign please visit www.toobigtoignore.org.au