Directors are not the only decision makers regarding the operation and direction of a company's business; shareholders also have a lot of power. By being entitled to vote on key resolution affecting the company's future, its directors and strategic goals, shareholders can be crucial to a company's success and expansion. Shareholders exercise their powers through general meetings – but who has the right to call these meetings, and what resolutions can be considered by the shareholders?
Under the Corporations Act 2001 (Cth), such meetings can be called by either a company's director(s) or its member(s), where the shareholders hold at least 5% of the eligible votes and make the appropriate meeting request to the directors.
Before a meeting can be held, a notice must be issued to shareholders, detailing the proposed resolutions. Shareholders can also propose ordinary resolutions from the floor, if they meet the minimum threshold requirements (5% or 100 members). Ordinary resolutions require 50% majority support to be adopted. Generally, these resolutions relate to the day to-day business of the company, such as the appointment of directors or auditors. Special resolutions require a higher threshold of 75% support which is reflective of their importance. These decisions are often sensitive or controversial and could have a big impact on shareholders, whether by amending the company constitution, introducing more shareholders or uprooting existing shareholders' rights.
Generally shareholders cannot overrule a Board decision, but in extreme circumstances they can apply to a Court to prevent the Board from carrying out a decision if deemed 'oppressive conduct'. This occurs where the conduct of the company's affairs is either:
1. contrary to the interests of the members as a whole; or
Newsletter
We package up the most-read B2B Magazine stories and send direct to your inbox. Subscribing is the easiest way to keep up, in one hit.
2. oppressive to, unfairly prejudicial to, or unfairly discriminatory
against, a member.
The Court has broad powers to grant relief to oppressed shareholders, including by placing the company into liquidation, appointing a receiver/ manager, granting injunctions and, importantly, allowing a buyout of shareholders. These powers should act as a deterrent to rogue company boards who act in a manner contrary to the best interests of their shareholders.
So while a Board may hold the management prerogative, it should never forget its duty and responsibility to its shareholders, nor their capacity to wrest control from the directors by inserting themselves, or the courts, into the decision making process.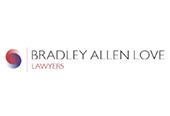 Mark Love, Legal Director, Business Law
9th Floor, Canberra House,
40 Marcus Clarke Street, Canberra ACT 2601
E: [email protected]
T: 02 6274 0810 | ballawyers.com.au