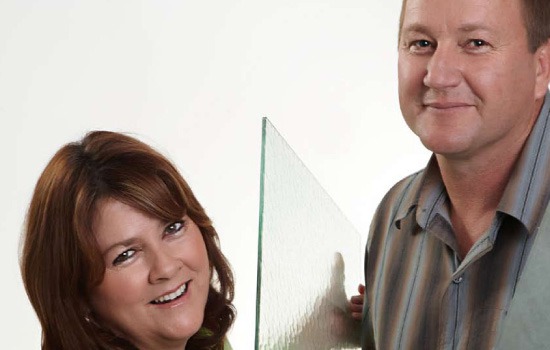 Manufacturing in Australia is difficult at the best of times, but for family owned Monaro Screens, business couldn't be better.
Monaro Screens has been in business for close to 20 years and in that time it has had some considerable growth," says owner David Byatt.
Monaro Screens was founded 19 years ago. It became a family affair three years later, when David and his wife Deirdre took ownership.
Monaro Screens manufactures and installs shower screens, security doors, robe doors, mirrors, fly screens and glass splashbacks in Canberra, Queanbeyan and surrounding districts.
The company is built on the values of honesty, quality, knowledge and professionalism. Monaro Screens was looking for similar qualities in a business advisor.
"When Monaro Screens selected RSM Bird Cameron, Deirdre and I were looking for an advisor that we could trust and build a relationship with. That relationship has lasted for 15 years now and Andrew Sykes from RSM Bird Cameron has become a close friend," explains David.
RSM Bird Cameron's proactive approach has let the firm take an important leadership role in the development of Monaro Screens. "RSM Bird Cameron has always taken an interest in the development of the business, probably even more than I have. Andrew has really guided me to make the business more successful."
RSM Bird Cameron assisted Monaro Screens with the set up a SMSF.
"With its tax-effective benefits, superannuation is a key element of retirement planning. Self-managed superannuation funds are an appealing option for business owners who want to control their superannuation assets. Many people don't know the benefits and possibilities of having a self-managed super fund," explains Andrew Sykes, Partner, RSM Bird Cameron.
RSM Bird Cameron supports business owners with compliance services, such as the preparation of financial statements, audit and tax returns. The company also helps devise strategies to access superannuation in the most tax effective manner, for example to benefit from transition to retirement strategies.
Through its self-managed superannuation fund (SMSF), Monaro Screens was able to purchase a new property and relocated from Queanbeyan to the current facilities in Fyshwick, Canberra. "Monaro Screens had been in Queanbeyan for about 13 years. One day Andrew gave me a call to have a look at a building he had found. I thought it was out of our price range but Andrew demonstrated to me that we could afford it. Monaro Screens has now been at that location for six years. It's a good example of RSM Bird Cameron's hands-on approach helping the business grow," explains David.
Through the SMSF the company could afford the building, which functions as a show room and has increased the potential for expansion and growth.
"I like that you can ring RSM Bird Cameron and speak to someone you trust. RSM Bird Cameron supports Monaro Screens with all types of services – from tax advice to business planning and succession planning," says David.
"I am always impressed with the personal service. The team is always willing to come out to our work place to have a chat. RSM Bird Cameron really takes service to the next level."
David's immediate future is about succession planning for his three sons. "Another five years will be enough for me. Running the business for 20 years has been very satisfying, but I would just like to do some other things. Deirdre and I have already been speaking to Andrew about this and are looking to set up a board of directors."
Good advice
"I would advise any business owner to find a good accountant. I hear a lot of people say this and it's true. Monaro Screens was lucky to stumble over a good one. I think that is the most important thing I have learnt in my career."
"I sound over the top but I seriously give a lot of credit to Andrew and RSM Bird Cameron with where Monaro Screens is today. People look at me funny but I can honestly say the business wouldn't have been in this position if he hadn't pushed me".
David Byatt
Managing Director, Monaro Screens
RSM Bird Cameron will be running a series of introductory sessions highlighting the key benefits and aspects of this software from between Tuesday 10 and Thursday 12 September. For more information, please contact [email protected] or 02 6217 0328.