Here are just a few of the Speakers and performers facilitated by Peter Funnell for clients as far away as Barcelona.
Baroness Eliza Manningham-Buller – Director General of MI5, the British internal Security Service, from October 2002 until her retirement on 20 April 2007.
Raffaello D'Andrea – Raffaello D'Andrea is a professor and inventor who explores the capabilities of autonomous systems. He is cofounder of Kiva Systems.
Alastair MacGibbon – Children's eSafety Commissioner (designate) from April 2015. … Previously General Manager (Security) for Dimension Data Australia,Director of the Centre for Internet Safety at the University of Canberra and Managing Partner at Surete Group.
Newsletter
We package up the most-read B2B Magazine stories and send direct to your inbox. Subscribing is the easiest way to keep up, in one hit.
Dave Fishwick – Dave Fishwick is the Burnley businessman who made policy-makers, industry regulators and multinational banks sit up and take notice.
Russel Howcroft – Executive General Manager of Network TEN. He is responsible for TEN's operations in Melbourne, Brisbane, Adelaide and Perth. Russel is best known as a panellist on the ABC television program The Gruen Transfer.
Raymond Crowe The Unusualist – Dazzling original amalgam of comedy, magician and shadow artistry.Royal Command Performance before Her Majesty the Queen.
Boys in the Band – Featuring iconic songs from The Jersey Boys, The Beatles, The Jackson 5 and The Bee Gee's.
Tripod – Tripod are an Australian musical comedy trio founded in 1997. They provide original songs and harmonies, strung together by comic banter.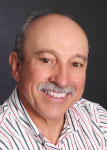 Peter Funnell's knowledge and experience in servicing the Canberra region has no peer. Corporate and government events, conventions, seminars, outdoor festivals, private functions, and entertainment to meet your requirements perfectly.
Go to www.funnellentertainment.com.au | Email:[email protected] or Phone: 02 6251 5452 | Mobile: 0412 620 310