"Christmas and New Years Eve are times for celebration but who will be your entertainment to make your party the most memorable?
A band, a comedian, magician or solo performer?
Smooth Ops are one of the regions most popular bands with a repertoire of modern covers and golden oldies, guaranteed to have your guests dancing in the isles.
Tuchasoul have been impressing audiences all over the country with their brand of acoustic soul. Their versatility covers different genres including Jazz, Rock, Pop, Classical and R'n'B.
Newsletter
We package up the most-read B2B Magazine stories and send direct to your inbox. Subscribing is the easiest way to keep up, in one hit.
SOCIALITES, are a new band to the Canberra music scene. SOCIALITES are the band you want when you desire a complete professional and above all, entertaining act.
For something different, we recommend Phillip Bevan. One of Australia's most versatile and entertaining roving magicians.
Another option is the fabulously entertaining Tony Haley, with his smooth professional style, this one man band will be the life of your next party.
Our office will assist you with the right entertainment for your needs and budget.
Every performer is personally auditioned to ensure they are of a quality worthy of your event.
Don't allow your special event to be the one everybody is talking about for all the wrong reasons.
Make your Christmas or NYE Party the talk of the town and call us today.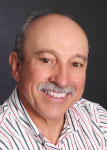 Peter Funnell's knowledge and experience in servicing the Canberra region has no peer. Corporate and government events, conventions, seminars, outdoor festivals, private functions, and entertainment to meet your requirements perfectly.
Go to www.funnellentertainment.com.au | Email:[email protected] or Phone: 02 6251 5452 | Mobile: 0412 620 310