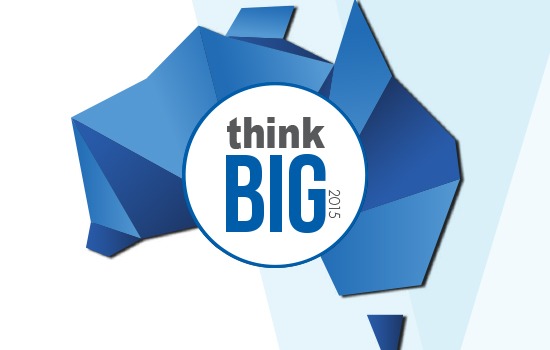 The thinkBIG study is in its 10th year as conducted by RSMBird Cameron. The purpose of the study is to identify the impact of financial conditions on business sentiment, assess current issues and trends that small to medium size enterprises (SMEs) are facing, report on business outlook and provide insights into what challenges and opportunities the sector may face over the next 12 months.
The report shows that SMEs continue to face a myriad of challenges in the current business environment and this is unlikely to change in the near future. Disruptive technologies and innovation are accelerating the need for change and are having a profound impact on many traditional business models and their revenue streams.To compete effectively, businesses must adapt and evolve quickly to respond to what is becoming the new "norm".
Operationally this is being made easier by digital technologies such as customer relationship management (CRM) systems and other business intelligence (BI) systems that let businesses get a clearer view of who their customers are and how to target them. However, culturally, this requires a significant shift in thinking.
Competition for customers and share of wallet is intensifying and now, more than ever, business owners need to be better connected to customers with a real focus on sales planning as part of their overall business strategy.
Despite official interest rates hitting a historical low, consumer sentiment and spending remain subdued. Business owners are also feeling the pinch from a tightened cash cycle.
RSM Bird Cameron's latest thinkBIG report found that 74% of SMEs consider their business to be successful. Many SMEs also stated that they expect their business to grow in the next 12 months. However, owners are cautiously optimistic about the medium term prospects for their business. The red flag here is the readiness and capability of business owners to reposition their business to handle the challenges and take advantage of future opportunities.
The report has been structured around five areas: business growth and profitability, business planning, exit planning, superannuation planning and future trends. Some of the key findings for these areas are as follows.
Business growth and profitability
Business growth continues to improve for SMEs and this is reflected in the responses to questions about barriers to growth. More SMEs say finding skilled workers and management time are the biggest barriers to growth, instead of searching for opportunities. This is an indicator that businesses are indeed growing.
Business owners also appear to be aware of the need to evolve and embrace new business practices in order to achieve the kind of growth that contributes to profits.
In 2014 the focus was on recovery from negative economic conditions. In 2015 the focus seems to be more on growth and how to achieve sustainable, profitable growth given barriers such as skills shortages and market disruption.
SMEs that are ready for change and have strong, strategic plans in place are likely to succeed. RSM Bird Cameron anticipates that the current trend of more SMEs reporting growth will continue.
TOP strategies for growth
1 Marketing & advertising 38%
2 Target other markets 35%
3 Develop a new product 25%
4 Increase staff numbers 20%
5 Acquisitions 12%
Business planning
Business planning has always been important but it has never been more so than now. Markets are intensely competitive and businesses must have a plan in place to avoid being left behind.
While it is vital to have a business plan and update it regularly, there are no hard and fast rules regarding what needs to be included. They can include action plans, financial and business goals, marketing, operating and management plans. Some financial institutions may require particular reporting or planning elements to be in place before lending.
Rather than seeing planning as a chore, business owners should see it as updating an essential road map that sets the direction of the business. The time spent on planning will help business owners clarify their own vision for the company, addressing questions around capacity, capability and how to close the gaps.
RSM Bird Cameron's experience suggests that businesses that do have a plan outperform those that do not plan.
Of the 66% of companies surveyed that completed a business plan, 56% achieved growth and just 13% experienced a decline in revenue.
Exit planning
Exit planning is just as important as business planning since exiting the business is inevitable. Ideally the exit will incur as little stress as possible with a clear line of succession or transition in place.
The most successful business owners are planning for their exit even as they plan for growth or expansion. Developing business strategies around the exit plan is a good way to keep the business on track and minimise risk.
An effective exit plan addresses questions such as family succession, employee equity,tax considerations, timing and more.
Most likely exit strategies include
1. Passing to a family member 29%
2. Sell to outside investor 27%
3. Trade sale 19%
4. Sell shares to other directors 15%
5. Sell to employees 7%
Superannuation planning
Superannuation rules continue to be in flux in Australia and this is causing some dissatisfaction with the system.
The return from investment funds has been generally quite positive. However, there still remains a fear that the government is interfering with superannuation, which some people perceive may negatively affect their retirement plans.
As a result, self-managed super funds (SMSF) continue to grow in popularity with 53% of respondents using an SMSF compared with 48% last year and 45% in 2013. Businesses will also need to keep a close eye on potential changes to the superannuation system.
The goal for most of RSM Bird Cameron's clients is not to use superannuation for the business but to use it to manage wealth as part of the whole business lifecycle.
SME owners would consider using superto:
• Buy real estate 26%
• Fund business growth 9%
• Would NOT consider using super for their business 65%
Future trends
Businesses are undergoing significant structural change. Technology is driving what is termed the 'digital disruption', which is the change that occurs when new digital technologies and business models affect the value proposition of existing goods and services.
Digital disruption or transformation and innovation can deliver competitive advantages through the ability to deliver better services faster, regardless of what size the company is.
Social media and mobile are the major areas of investment, with businesses predominantly investing in website or e-marketing tools and content, social media, and web or mobile applications. The increased spending in this area reflects a growing understanding of the value of technology to achieve business growth as well as a reduction in the costs and complexity of implementing technology.
Business owners understand that, in order to stay ahead of the competition, they need to transform their business to embrace technology.
50% of respondents said they increased financial investment in the digital space over the last 12 months
For a full copy of the report which includes recommendations and tips for businesses as well as many useful case studies, head to rsmi.com.au/thinkBIG2015.
RSM Bird Cameron has provided advice and support to Australian SMEs for more than 90 years. As trusted advisors they work with business owners through all phases of the business from start-up and expansion to wealth management and succession or exit planning.
Should you wish to discuss your business, please contact Andrew Sykes, Director of RSM Bird Cameron, on [email protected] or 02 6217 0300