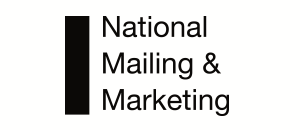 If managed correctly, direct mail can continue to be an important and cost-effective component of any marketing or information dissemination campaign, used either in tandem with the electronic media or as a standalone tool. A good direct mail campaign will focus on promoting a specific product, service or offer, and encourages your prospective customer to act – to receive further information, register their interest, visit your website or make a booking or purchase.
Cost is obviously an important factor, but while we endure ever increasing postage prices, technology and competition are working in the consumer's favour with regards downwards pressures on the cost of printing and mail processing. Cost also has to be evaluated in terms of effectiveness and results – my guess is that most people would be happy to spend $100 to get a return of $200, but very few would be prepared to spend $50 for a $10 return.
Following are some tips to help you achieve as good a result as possible from any planned direct mail campaign, and at the most efficient cost –
• Early contact with all providers in the supply chain (from design stage to distribution), and ask for their advice;
• Campaign timeframe – start with your target despatch/delivery date and work backwards to determine critical target dates along the way (and make sure your providers meet these);
• Ensure your mailing list is current and specific to your target audience – reduce overall costs by sending only to those people who are considered genuine potential customers (random or "shotgun" marketing can be a very expensive exercise with minimal results);
• Distribution methods are critical as they generally represent the majority of the overall cost –
• Mail – keep to Small Letter size if possible (Large Letter postage can cost twice as much);
• Parcels/Freight – avoid empty space/lightweight inserts or the packages may be cubed;
• Optimise the distribution method (early planning avoids the need  for airfreight/priority mail);
• The design/size/content of the mail items impact heavily on the eventual distribution costs;
• Check out the benefits of digital versus offset printing (and colour versus black only);
• Personalise/customise your message and use it in conjunction with other marketing media (eg encourage the recipient to access your website);and
• Presentation is important – design your mailer to be unique and relevant to your target audience and to immediately grab their attention.
If in doubt, talk to those with the experience and expertise – it should cost nothing for this early advice, but is likely to save you a good deal of angst and expense during the life of the campaign.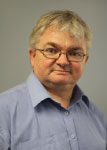 Your independent
warehouse, mail house
and distribution specialists…
P: (02) 6269 1000
www.nationalmailing.com.au