In November of last year, Canberra Business Chamber was proud to sign a Memorandum of Understanding (MoU) with HMAS Canberra. Under the MoU, the two parties will work together to promote the Canberra Region as a tourism and business destination.
HMAS Canberra is the designated flagship of the Royal Australian Navy (RAN) and one of the largest ships ever constructed for the RAN.
It is able to conduct amphibious operations and land a force of over 1,000 embarked personnel along with all their weapons, ammunition, vehicles and stores by LCM-1E landing craft, helicopters or a combination of both. HMAS Canberra is capable of undertaking large-scale humanitarian and disaster relief missions.
Earlier this year, HMAS Canberra was deployed on its first operation humanitarian assistance and disaster relief in Fiji following Tropical Cyclone Wilson. LSIS Helen Frank has shared with the Chamber an overview of the inspiring work done to assist in Fiji which I would now like to share with you.
Newsletter
We package up the most-read B2B Magazine stories and send direct to your inbox. Subscribing is the easiest way to keep up, in one hit.
Setting sail on the evening of 25 February, HMAS Canberra left Brisbane as part of Operation FIJI ASSIST 2016, with more than 760 Australian Defence Force personnel, 30 vehicles, 60 tonnes of emergency relief supplies and two additional MRH-90 helicopters.
The Commanding Officer of HMAS Canberra, Captain (CAPT)Chris Smith, RAN said the ship was specifically designed with this type of mission in mind.
"The ship itself brings a huge amount of capacity both in the aid it can carry and the personnel we can transport," Captain Smith said.
Complementing the ship's company of almost 400, the 350 additional troops included Australian Army combat engineers, carpenters, electricians and plumbers to support the rebuilding of critical infrastructure and distribution of humanitarian aid and disaster relief.
HMAS Canberra arrived in Fiji on 1 March and immediately began supporting the Fijian Government's disaster management plan, with aid delivery and rebuilding work focussed on Koro Island, followed by the delivery of aid to Taveuni Island on 11 March.
Both islands were struck by Tropical Cyclone Winston on the afternoon of 20 February, with Koro Island suffering the worst damage.
HMAS Canberra's amphibious capability allowed Joint Task Force 635 to deliver significant humanitarian aid and disaster relief quickly to the effected communities.
Captain Smith said Canberra's inherent mobility, coupled with the ship's aircraft and landing craft has enabled Joint Task Force 635 to access all parts of the Fijian archipelago, from the most remote islands to the small villages in the highlands.
"We have landed Army engineers on one of the worst hit islands, Koro to assist in disaster relief," Captain Smith said.
"At the same time we have provided the Fijian government and other aid organisations access to communities across the island chain, to make assessments of needs and to provide humanitarian aid."
"All the while, Canberra has not placed any demands on the local community as we are self-sustaining."
Captain Smith said he was filled with pride watching the young men and women of Canberra working so hard to help the people of Fiji rebuild their lives.
"The Fijian people have shown great resilience in the wake of tropical Cyclone Winston and it is fitting that HMAS Canberra's first overseas deployment, is one aimed at helping a neighbour in need," Captain Smith said.
"It is a proud moment for the ADF, and personally very rewarding."
Australian Army officer Lieutenant Colonel James Dugdell, Commanding Officer 2nd Combat Engineer Regiment, shows Commanding Officer of the Republic of Fiji Military Forces Engineer Regiment, Lieutenant Colonel Semi Mocelutu, around a village repaired by the Australian Army engineers on the island of Koro, Fiji as part of Operation Fiji Assist.
Canberra Business Chamber commends the crew of HMAS Canberra and all the men and women involved in Joint Task Force 635. They have represented our region and Australia with distinction.
As this remarkable ship travels the world, it will take the name of our city with it and people will identify Canberra with this powerful and impressive vessel.
Under the MOU, Canberra Business Chamber will be able to provide products and information to HMAS Canberra for use at functions they hold internationally and domestically. In addition, Canberra Business Chamber will be able, when circumstances allow, use HMAS Canberra as a venue to showcase the Canberra region and its products.
Robyn Hendry, CEO
Canberra Business Chamber
www.canberrabusiness.com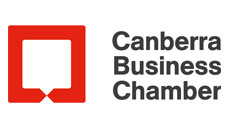 Enjoy a great night out and help the Fiji Cyclone Relief Join us for dinner at the Hellenic Club on 27 May to raise funds to help out in the wake of Fiji's worst cyclone in history. It will be a night of Island Music & Dancing. All proceeds will go towards humanitarian aid.For tickets booking contact: Hellenic Club Woden.
Tel:02 6281 0899 | Web:www.hellenicclub.com.au/booknow/