'The key benefit of a company structure is the separate legal personality that the company has from its controllers (directors) and its owners (shareholders) and the protection given to those individuals if the worst occurs and the business goes bust; but if you think that a director therefore has no liability, you are mistaken.
We often hear about instances of director liability for breaches of directors' duties (trading whilst insolvent for example). However there are more obvious (although less talked about) instances of personal liability that directors may overlook; consider personal guarantees and incorrectly signed contracts.
Where suppliers or financiers are concerned about a company's ability to repay its debts, they may request personal guarantees. These can expose a director's personal assets. For multiple directors, the guarantees could be joint and several. So whilst a director may believe she/he is 'equally liable' with fellow directors, nothing prevents a creditor pursuing only some (or even one) of the guarantors. In such cases, creditors are inclined to pursue the guarantor with the greatest apparent wealth.
There are two particularly dangerous aspects of personal guarantees:
• Continuing guarantees, which are not limited in time and thus may make the guarantor liable for past, present and future obligations; and
• All money guarantees, where there is no financial limit on the guaranteeprovided.
Ceasing to act as a director may not and typically does not release you from your guarantees. It requires active steps to achieve the release of a guarantee. A guarantee is a separate contractual assurance.
Directors should also be wary about signing contracts incorrectly, where the danger of personal liability again looms overhead. In the recent decision of Knight Frank Australia Pty Ltd v Paley Properties Pty Ltd [2014] SASCFC 103, the Court made it clear that an agent incorrectly purporting to have authority to contract on behalf of their principal will be personally liable. If a director executes a contract as "company agent", rather than signing as the company itself, that director warrants that they have the appropriate authority to enter that contract. The Knight decision highlights that directors could be liable if that authority proves faulty and the company fails to adopt the contract.
For directors, the scope of personal liability extends beyond a breach of director's duties. Signing a personal guarantee or incorrectly signing a contract can be just as dangerous. Ensuring you're appropriately released from obligations and have proper authority to deal on behalf of the company can help you steer clear of that road to (personal) ruin. If you have concerns as to your personal exposure as a director, seeking professional advice early can help mitigate the risks.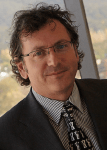 Mark Love, Legal Director, Business Law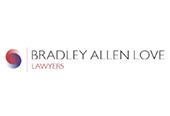 9th Floor, Canberra House,
40 Marcus Clarke Street, Canberra ACT 2601
[email protected]