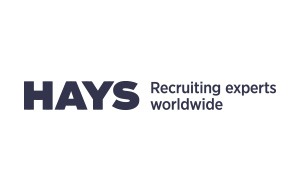 Starting a new job is one of the most stressful and exciting experiences you can go through. Settling into your new team is one of the many challenges you will face, but becoming a valued team member is key to your job satisfaction, workplace happiness and ultimately, your success – here's how:
Find a mentor
My top tip for integrating into a new team is to find a mentor who can help you feel settled quickly. Building the relationship with your mentor will help you become accustomed to, and understand the company culture and personality. Their expertise will be invaluable as you integrate into the team.
Be a 'yes' person
Newsletter
We package up the most-read B2B Magazine stories and send direct to your inbox. Subscribing is the easiest way to keep up, in one hit.
Have a positive attitude and be willing to take on new tasks and responsibilities. Be careful not to take on too much, however. It's tempting to take on as much as possible at the beginning and prove to everyone how competent you are, but don't take on a workload in the first few weeks that you don't feel you'll be able to maintain.
Build relationships
Finding something in common with your colleagues is a good way to build bonds. You will quickly work out which of your colleagues you will be working most closely with. So, spend extra time getting to know them better. Ask them lots of questions; most people enjoy talking about themselves. Being approachable is also a fundamental part of building strong relationships. More people will come and introduce themselves if you wear a smile.
Embrace change
It's very easy when starting a new job to criticise practices that you aren't used to. No one wants to hear about how much better your old job was. The easiest way to earn respect is to be good at your job so try to bring solutions instead of criticism. Adapt yourself to your new team's way of doing things instead of expecting them to adjust to yours.
What can you add?
All teams have strengths and weaknesses. Being able to show you are adding value to the team is vital to integrating swiftly, so take time to work out what your colleagues are great at and then where your strengths could be best applied.
Get involved
Attend as many social events as possible to show that you're a team player, from the office five-a-side team to Friday drinks or breakfast club.
A final thought
Starting a new job is your chance to meet new people and develop your skillset. By embracing the company's culture from day one and seizing every opportunity to become a bigger ambassador for your new employer your transition will be smooth and your career will benefit.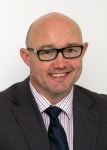 Jim Roy, Regional Director
5th Floor, 54 Marcus Clarke Street, Canberra
T 02 6112 7663 | F 02 6257 6377 E [email protected]