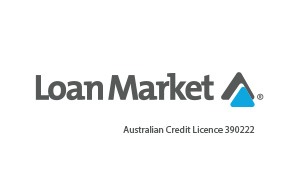 In the prefect world property investment and owner occupied mortgage holders will fix their repayments at or near the bottom of the interest rate cycle for a period of time that is sufficiently long enough to ride through the next peek.
Endless articles have been published on this subject but few, if any, are reliably instructive as to actually picking 'the right time to fix' in an interest rate cycle. It all pretty much boils down to most mortgage holders picking the right time for them to fix based on being well informed by media and RBA commentary in relation to possible interest rate movements and their own gut feel after taking into account their capacity should rates move upwards and overall risk management philosophy.
I will be the first to admit that I have seldom got the timing right. Fix too soon and you pay more interest than you otherwise would have. Fix too late, and it's the same story. Win-win or lose-lose. It's the classic case of the glass half-empty or half-full.
What I can offer in the current interest rate environment is a both a risk mitigation strategy and goal orientated approach based around mortgage structuring. Simplistically, for both investment and owner occupied mortgage holders I recommend that they define an amount that they reasonably believe that they can payoff in the initial 3 to 5 years. This then is setup as the principle and interest repayments element of the total borrowing and should be linked with a 100% offset account and no constraints with making extra repayments or redraws should they be required. Generally speaking, this element will not be an overly large portion of the total lending and if managed properly will be in front of the repayments curve and cope well with a rise in interest rates. And, at the end of the initial period, a measurable amount will have been paid down and equity built. Following on, I recommend that the balance of the lending be setup as interest only repayments for a term matching the initial payout period in a facility that allows switching to a fixed rate at anytime at a nominal fee.
It's not rocket science but I believe that this approach gives the mortgage holder a shot at staying in front of the curve and achieving real objectives which can be repeated in the next loan cycle.
Want to know more? Want to discuss loan structures and options for effective investment property or owner occupied financing? Peter Spooner is a qualified and highly experienced residential property financing specialist. He has access to over 800 loan products from a panel of 30 lenders (including all of the major banks) plus reach-back to over 500 Loan Market associates when formulating solutions for his clients. Peter does not charge a fee-for-service. To gain further information into the Loan Market go to www.loanmarket. com or drop peter a note on [email protected] or give Peter a call on 0400-281-398