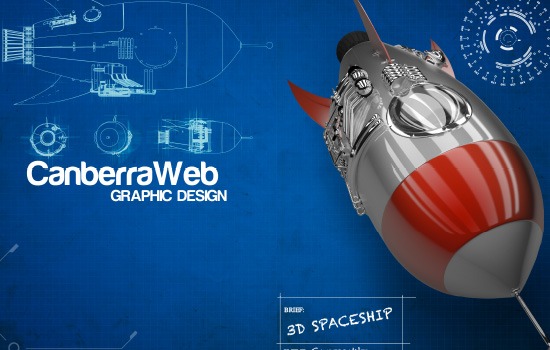 Canberra Web is a branding and graphic design business that knows how to position clients to their best advantage with smart strategy and high-impact creative design solutions. Their philosophy? Make the idea clear and simple, the design surprising and beautiful.
UNIQUE & CAPTIVATING GRAPHIC DESIGN
At Canberra Web, their team of graphic designers will take you through the creative process of logo creation and company branding to ensure that your advertising and company image meets your requirements and is visually coherent.
In your face-to-face meeting, a graphic artist will discuss any ideas you may have for your design and the general look and feel. They will offer their professional opinions and suggest the best practice to achieve your requirements. With your ideas and Canberra Web's innovative design skills, your concept will evolve into something unique and spectacular.
Newsletter
We package up the most-read B2B Magazine stories and send direct to your inbox. Subscribing is the easiest way to keep up, in one hit.
The Canberra Web team will keep you informed on the progress of your graphic's development so you can have confidence that your new look will capture the true essence of your business. They will even encourage you to sit down with the designers as they put together your design. It's a great way to make changes and see your design come to life – just the way you want it!
PRINTING AND SIGNAGE
Canberra Web is also a fully equipped digital printing company which means that they can handle business needs including printing stationary and promotional materials, from Xerox and wide format billboard prints to vehicle and shop signage
This capability is ideal when you want to see how design is interpreted from screen to paper. Visit their printing business Fast Digital: www.fastdigital.com.au to view their range of services on offer.
"We wholeheartedly endorse the designers at Canberra Web for those who want to do things differently when it comes to design. They are both analytical and creative in their process and they take the time to genuinely understand the business they are collaborating with.
" Kevin Baker
Universal Tile Ventilators
Canberra Web's design & consulting services include:
Logo Design & Brand Identity Design
* Logo Design
* Naming Consultation
* Brand Identity Design
* Corporate Branding
* Tag Line Creation
* Stationery
* Colour Scheming
Design & Development
* Web Design & Development
* Interface/UI Design
* eCommerce
* Content Management Systems
* Search Engine Optimisation
* Animation
* Banner Ad Design
* Twitter Profile Design
* iPhone & iPad Applications
* Promotional Material
* Brochures
* Annual Reports
* Flyers
3D Modelling & Visual Effects
* Prototyping
* 3D Mockups
* 3D Graphics
* Poly Modeling
and more!
Call 02 6223 2222 or drop into their office for a chat at U5 47 Vicars St, Mitchell for a chat. www.canberraweb.com.au.