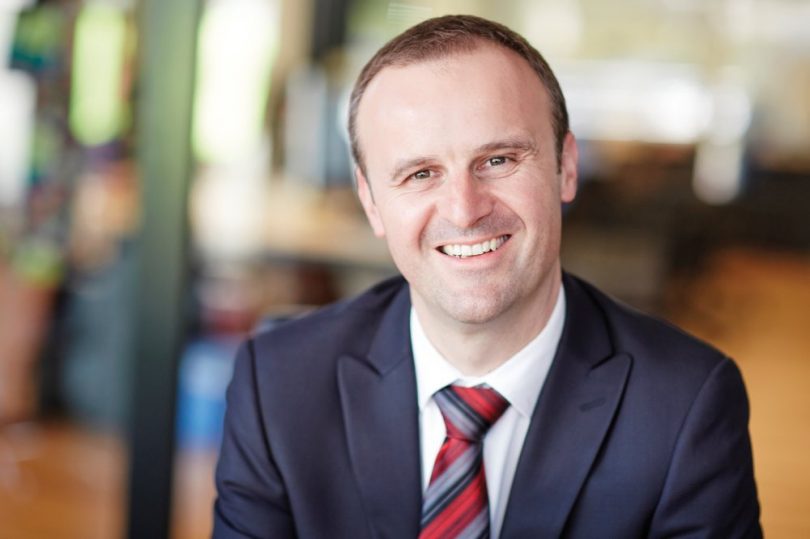 Canberra is a world leader in public sector administration. It's the centre of Australian public policy – providing leadership in the development of innovative public sector solutions and services.
Our private sector has grown to meet the needs of the public sector, and in so doing, has developed world class capabilities around corporate governance, public policy, security, public service delivery, and research and development.
Last Month I launched the Centre for Exporting Government, established to actively prepare ACT companies to build markets for services and products aimed specifically at governments in overseas markets.
The Centre is a result of the successful pilot program that began less than two years ago. As part of that pilot program, I led nine companies on a trade mission to Washington DC. A number of companies from that mission have made sales as a direct result, and almost all of them have found away to be represented in the US market to continue to progress further opportunities.
Newsletter
We package up the most-read B2B Magazine stories and send direct to your inbox. Subscribing is the easiest way to keep up, in one hit.
These outcomes are a strong endorsement of the opportunities that the Centre for Exporting Government will provide.
In its first year of operation, the Centre will aim to prepare 8-10 companies to sell into the US public sector market. Over time, the Centre will work to position the ability of locally based companies to target opportunities in other markets, in particular those in Asia.
In response to the Australia in the Asian Century White Paper, the ACT Government will aim to maximise opportunities to engage and connect with Asia markets and in this regard it will not be news to most of you that I shall soon be leading our first trade mission to Indonesia.
Built on this strong foundation, the ACT Government's Business Development Strategy has established a single program interface, Global Connect, for the various trade development related activities the ACT Government supports, including the ACT Exporters' Network, Trade Connect, and now the Centre for Exporting Government Solutions.
During 2012, we undertook an extensive review of the Trade Connect Program and as result the government has enhanced the program to make it more accessible for companies progressing market development activities.
We have doubled from $5 million to $10 million dollars the total revenue threshold for eligible companies and we have included travel and related expenses as eligible costs for reimbursement in the program however, as you would expect, conditions do apply.
Under the new guidelines, eligible companies may apply for assistance with reasonable costs directly associated with export market development activities. Eligible companies need to clearly demonstrate how the activities align to the companies' documented market development strategy.
The ACT Government continues to be committed to trade development and supporting the ACT exporting community to develop new markets. I would like to thank the ACT Exporters 'Network and Aus trade for their roles in supporting the Centre and I look forward to seeing successful results from the companies participating in the programs.
For help or advice about doing business and investing in the ACT, or exporting, please get in toucha with the Economic Development Directorate :www.business.act.gov.au
Andrew Barr
Chief Minister of the Australian Capital Territory (ACT)
www.andrewbarr.com.au