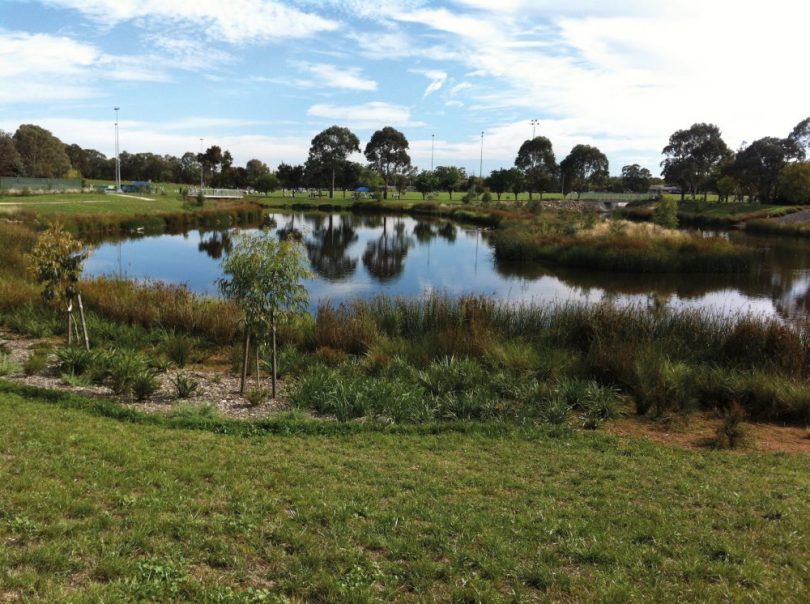 Dickson Wetland
---
Warren Ganter Saunders (native plant 'guru"), John Finch (sales manager) and Richard Ploog (senior horticulturist and drummer for Australian band The Church) are the core crew at South East Natives, based in Pialligo ACT.
You may not know these three gentlemen, but you have probably seen their handiwork throughout our beautiful bush capital and beyond. Warren Ganter Saunders and his intrepid crew have been collecting seeds, growing native plants and planting them on farms, gardens, parks, sub-divisions and roadsides since 1995 and have planted in-excess-of 15 million. Arguably, he has grown more of our regions indigenous flora than any other individual. Some of the projects he has been involved with include:
Dickson Wetland
David Street Wetland
Majura Primary School
Valley Ponds
Brigalow Street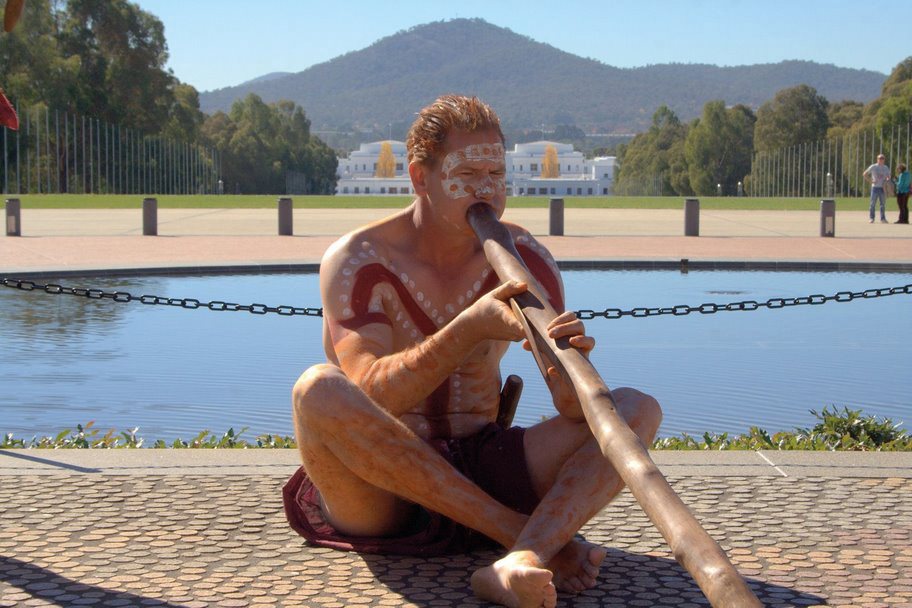 Newsletter
We package up the most-read B2B Magazine stories and send direct to your inbox. Subscribing is the easiest way to keep up, in one hit.
Warren at Parliament House 20th Anniversary
Warren's passion is to go bush and he has moulded his profession around this with the goal of protecting water, soil and air quality, whilst creating beautiful and biodiverse landscapes.
He came to Canberra in 1984 as one of the first indigenous recruits at the Royal Military College, Duntroon and graduated from the Australian Defence Force Academy with a Science Degree in its first graduating class of 1986. Finding the Army wasn't for him, he resigned but remained in Canberra and joined the public service where he worked at the Australian National Botanic Gardens and as a volunteer for Greening Australia and Landcare.
In 1995 he set up the Canberra office of Sydney firm Abulk, started by Todd Layt of Ozbreed fame, who with John Vella from Leppington Speedy Seedlings began the first mass production of native plants in seedling cells or Viro-cells . He was also part of the early planting crews led by Keith Layt and his son Brendan who pioneered the use of planting drills.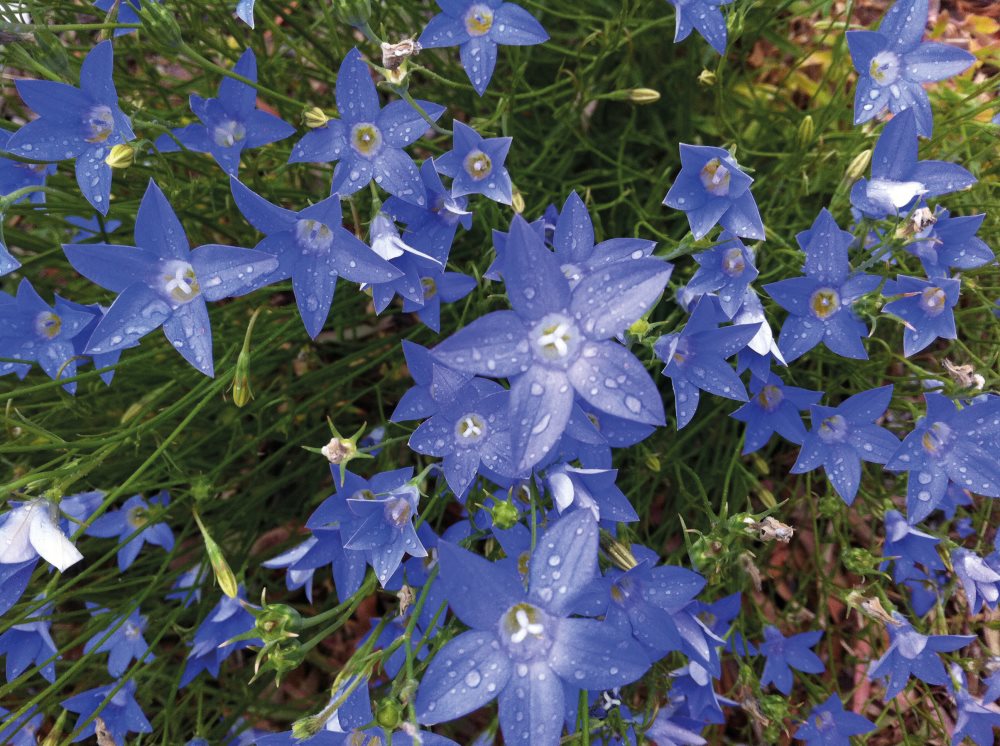 Bluebells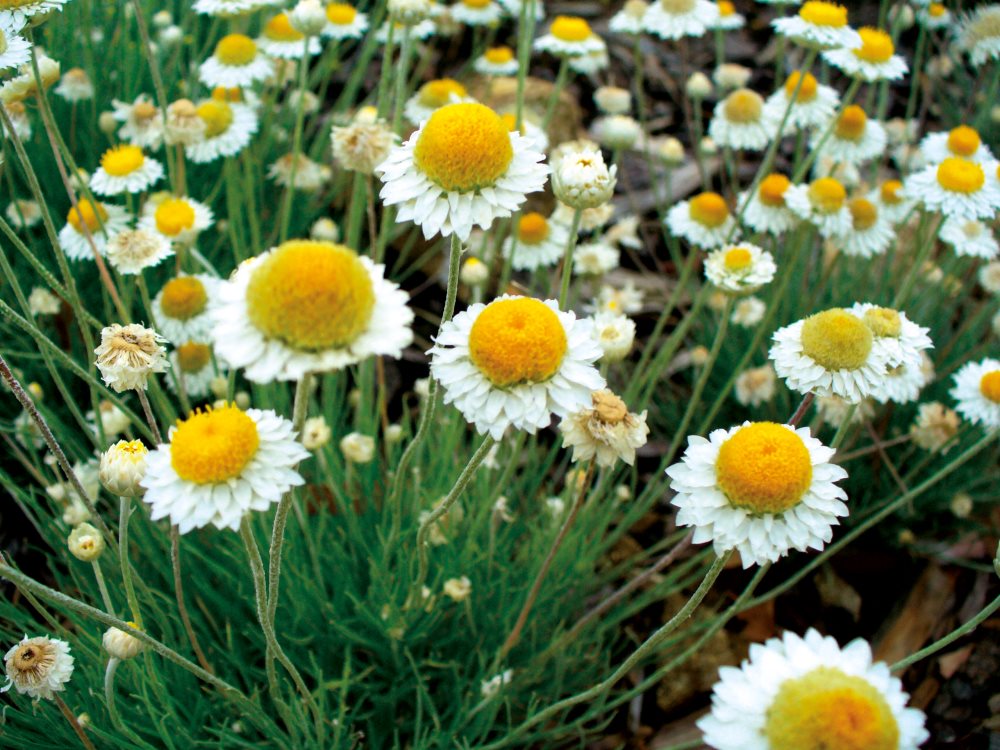 Yam Daisy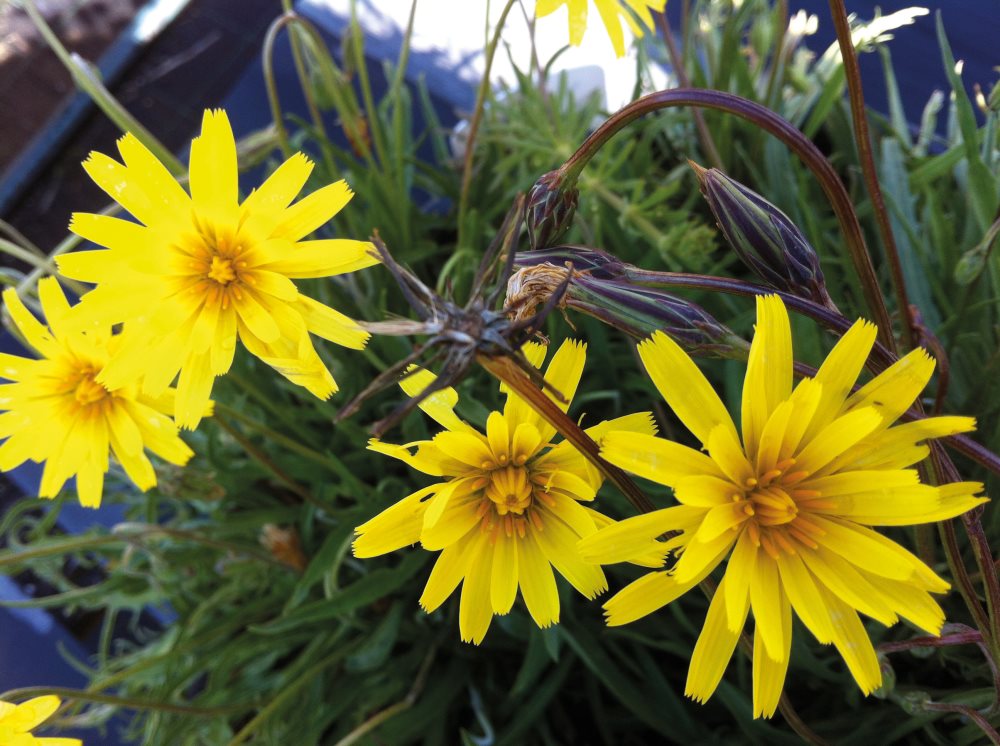 Hoary Sunray
In 2000 Warren and his crew developed the crystal gun for injecting water crystal and fertilisers into planting holes to increase plant survival rates.
He has also been involved with planting hundreds of acres of Saltbush plantations around Wagga Wagga and Ardlethan in an attempt to drought proof grazing properties. Warren and his crew can plant between 1,000 and 10,000 plants a day each! At present, he is working on developing a gun to shoot plants into difficult and remote country.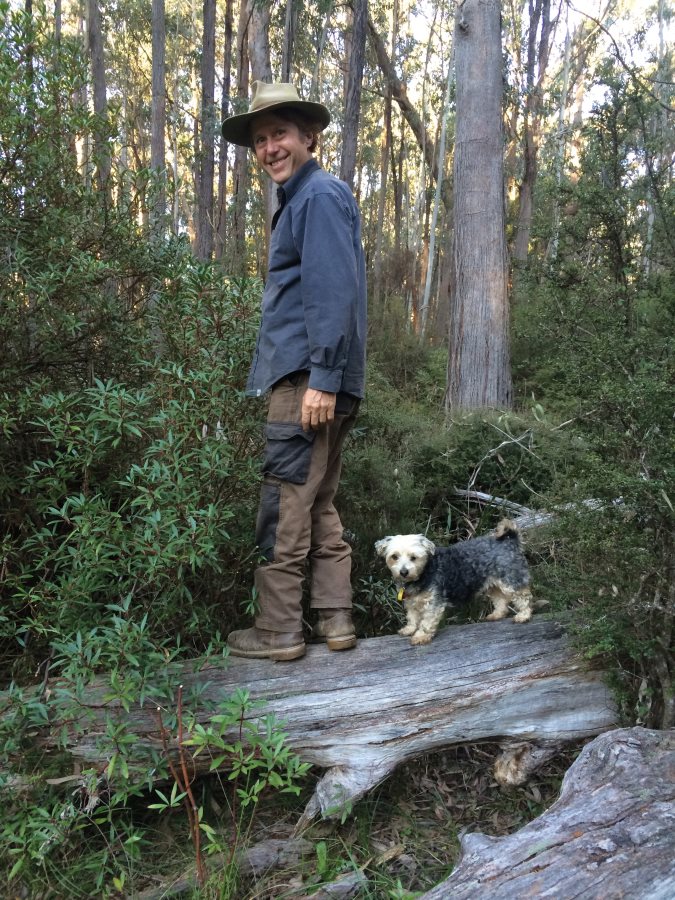 Richard and Roley collecting bushfood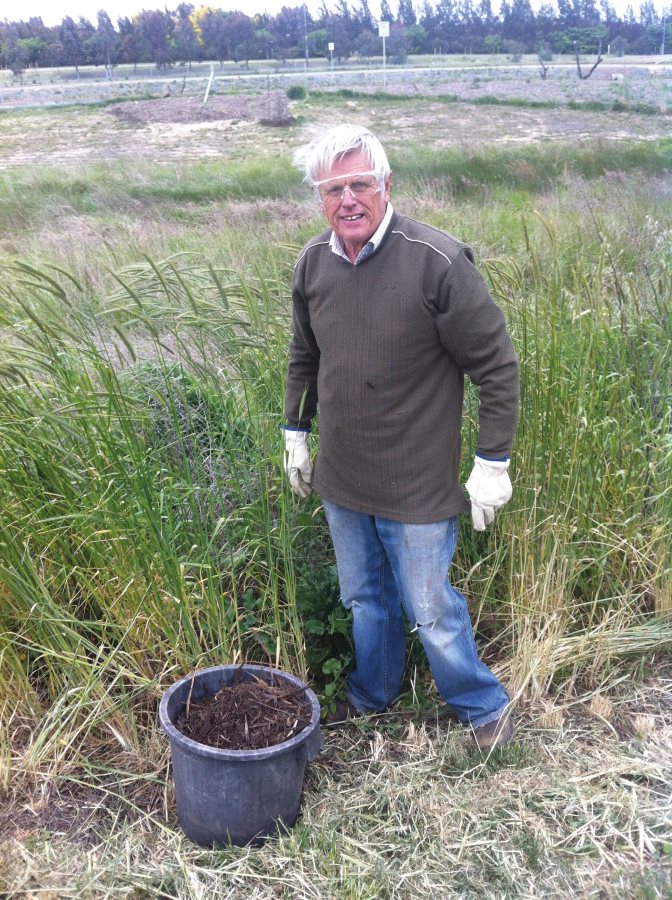 John collecting plants
Warren is of indigenous decent and is a Gunggari. He was born in Mitchell, in the Maranoa district of southern outback Queensland. His second cousin is rugby league superstar Jonathan Thurston and he grew up in Roma Queensland playing with the nephews of legendary player Artie Beetson. He was "initiated" at the Aboriginal Tent Embassy in 1992 in the presence of Ernie Dingo and has met and been influenced by prominent Aboriginal leaders such as Reg Saunders (first indigenous Army officer), Charlie Perkins (Freedom Ride, first Aboriginal to graduate from university), Bob Randall (singer, poet and leader) and 2009 Australian of the Year, Mick Dodson.
He is still active teaching indigenous arts and crafts at schools, the National Museum of Australia and the Australian National University and has recently done archaeological surveys on his home country along the Maranoa River and at Mount Oak community near Bredbo. During the 2000s he also taught didgeridoo at the ANU School of Music and plays at the occasional party or pub with his band Rollerdoor.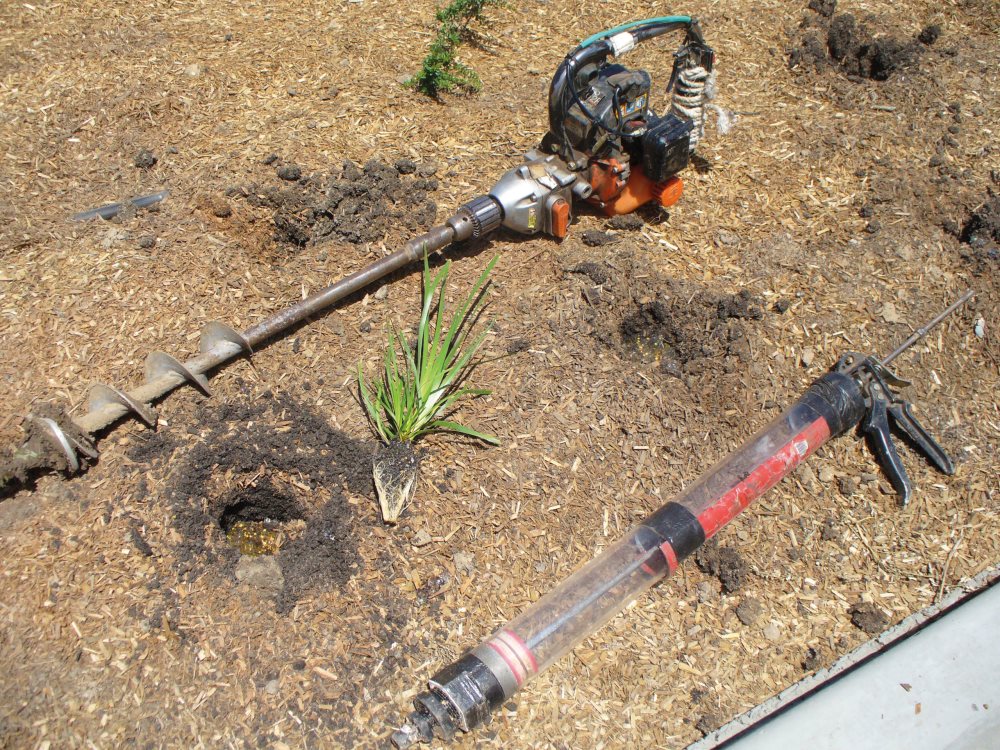 Auger and Crystal Gun
Warren has made over 200 didgeridoos and exported them to England, Germany, Ireland, Norway and Chile. In 1993, four of his instruments were sold to British singer Sting and in 1994 one went to Irish band Hothouse Flowers. Most recently he was seen playing for Pedro Zwahlen the new ambassador at the Swiss embassy with local elder Jandemarra Wall and an alp horn player.
You can contact Warren (0418 641 306), John (0412 181 576), Richard (0424 540 725) or email them at [email protected] for botanical surveys, landscape design and horticultural advice, bushfoods, native seeds, plants and plant out.