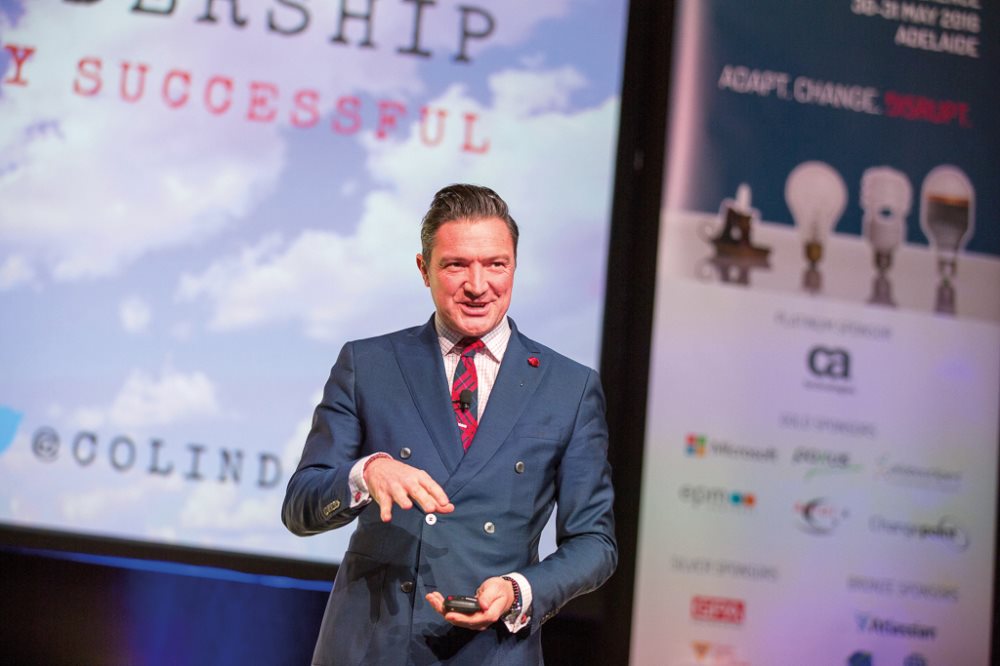 Colin Ellis, Author of "The Conscious Project Leader who will speak atConvergence in 2017
Photography: Richard Tuffin
---
Brexit, Trump, cloud computing and the smartphone revolution are just a few of the major disruptions we've seen in recent months and years. Big shifts like this have an impact on everyone, and businesses have to develop the skills to adapt.
"Modern organisations need to respond to social and political transformations as well as digital disruption," says Sonia Irwin, founder of Redgrass Communications and creator of Convergence, the Asia–Pacific region's only dedicated change management conference. "All over the world, people are speaking up and demanding change, and organisations have to be flexible enough to deal with the social consequences of that, as well as the fast pace of technology."
But if change is managed badly, the results can be disastrous. "Take the example of this year's census," Sonia says. "The concept was admirable – bring the census online to reduce costs and improve reporting. But the project broke down during delivery, leading to negative comments on social media, a senate enquiry and a lack of trust in the ABS. Poorly managed change always costs you something, whether it's money, time, or intangible assets like trust. But successfully implementing change can be difficult because you need to be on top of a large and extremely diverse range of skillsets."
That's where Convergence 2017 comes in. Held at the National Museum of Australia on 7–9 March 2017, Convergence showcases the latest change management research and expert insights from thought leaders in an array of different disciplines. With 40 speakers, 3 full-day workshops, 5 streams of masterclasses and an ideas marketplace, the conference will give delegates all the tools they need to manage change successfully in the 21st century.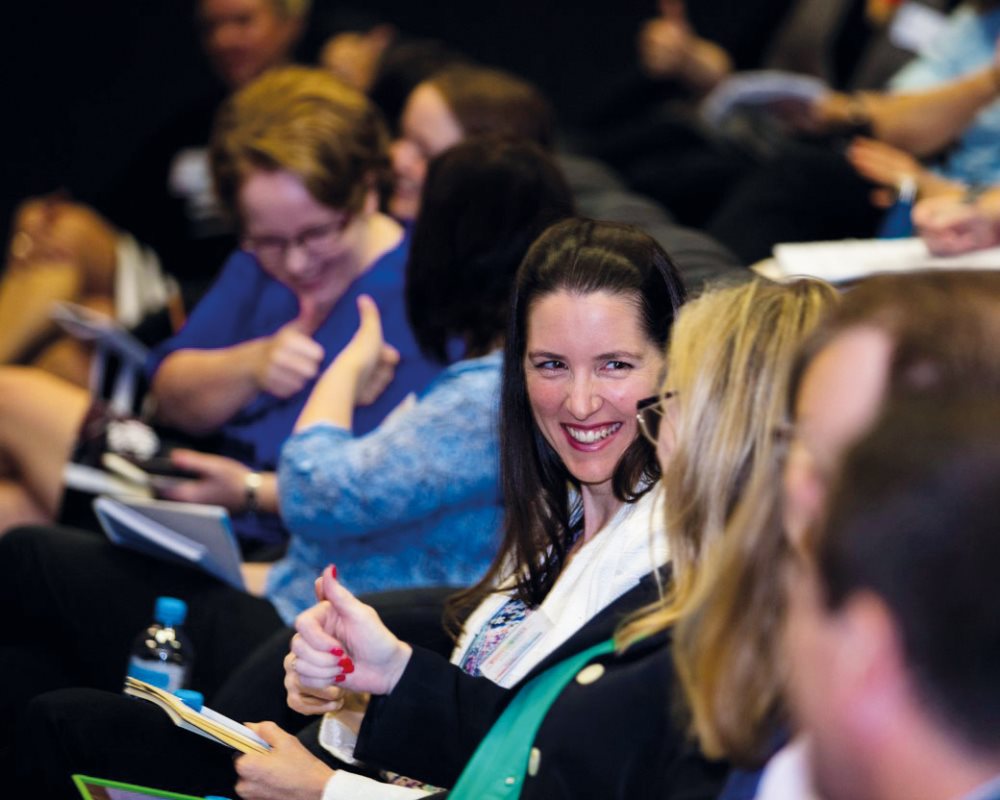 "Good change occurs when people feel like they are on the journey together," Sonia says. "It's about getting out of the 'business as usual' mindset and working together to explore innovation and disruption in a positive way. Helping organisations reach that point is really the key focus of Convergence."
Award-winning journalist and World Press Institute Fellow Ginger Gorman will facilitate a Convergence panel examining how different cultures and points-of-view can be harmonised for optimal change, while internationally renowned futurist Tim Longhurst returns after his highly regarded keynote at Convergence 2016 to share the latest trends in change management and the best ways to integrate them into our working lives.
"Handling complicated change is a key theme at Convergence 2017," Sonia says. "Asset management consultants Helmsman International will be helping us navigate the murky waters of complexity, and I'm really looking forward to Dr Mervyn Wilkinson's practical workshop on culture, complexity and chaos. Leadership expert and author Zoe Routh will also be joining us to talk about creating and sustaining influence, which is essential when dealing with difficult stakeholders."
"We're incredibly lucky to have former Royal Australian Navy Commodore Martin Brooker sharing his lessons from the front line, Colin Ellis showing us how to be a 'conscious' project manager, and representatives from Defence Force Recruiting and IP Australia giving us their insights on cross-sectoral collaboration. But one of the areas of Convergence 2017 that is generating the most interest is our new focus on neuroscience. We'll be looking at the different ways our brains deal with change, and how we can use this to motivate others to change."
Tickets are now on sale for Convergence 2017, and places are filling fast. Sonia is also about to launch a user-driven digital showcase that allows participants to connect with speakers before and after the event.
For more information on Convergence 2017, visit convergenceaustralia.com.au.