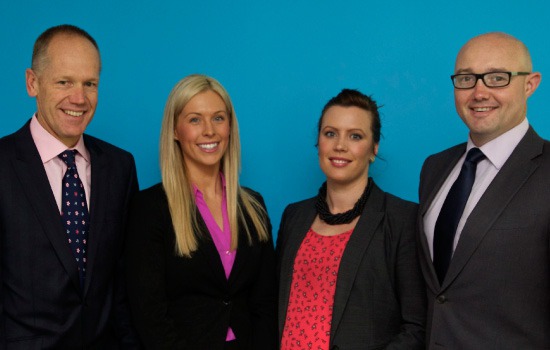 At Hays we are the experts in recruiting professional, skilled and qualified staff. Our investment in our staff sets the industry benchmark, ensures we stay at the forefront of the Australasian recruitment industry and has helped us become the only recruitment consultancy to hold the status of Employer of Choice for Women for 11 consecutive years.
Hays has received a number of prestigious awards of recognition from our peers and customers in the industry. We have won four Fairfax Employment Marketing Awards (FEMA) in the last four years, including Recruitment Firm of the Year, Best Candidate Care by a Recruitment Firm (twice) and Recruiter of the Year. These awards recognise and award the outstanding performance of recruitment agencies in Australia. Most importantly, candidates themselves largely decide the winners for the Best Candidate Care award. As such, these awards recognise our commitment to ensuring our candidates receive the best possible care in all their dealings with Hays.
We are long-standing, proactive members of the Recruitment & Consulting Services Association and became the first national specialist recruitment company to be accredited with the International Quality Standard ISO9002 (now ISO9001:2008) in 1994.
That is very well, but what does that actually mean locally? Put simply in Canberra we identify, employ and retain the best recruiters in the market. Examples include several of our senior management team. Clara Fallon CAHRI is a Senior Manager who has been with Hays since 2006 and leads the HR recruitment team. As well as overseeing our legal, procurement and sales and marketing teams.
Newsletter
We package up the most-read B2B Magazine stories and send direct to your inbox. Subscribing is the easiest way to keep up, in one hit.
Clara has developed a robust network and a credible reputation within the Human Resources and Business community in Canberra, which spans across all sectors including; Private, Government and Community organisations. Clara sits on the ACT AHRI Council and is the Convenor for the Attraction, Recruitment & Retention Network for AHRI ACT. Clara is truly qualified to give expert recruitment advice in the HR sector.
Sarah Walsh has been with Hays since 2008 and is one of the managers of our bustling Office Support business. With a BCOMM in PR she was previously a Senior Events Coordinator for a National Body and truly understands her candidates background. "Forming meaningful relationships and counselling candidates on all stages of the process prior to placing them" is Sarah's approach.
One of the most experienced and best placed recruiters with Hays globally is Andrew Sutton FCA. He is a Business Director and has almost 15 years experience within the industry. He is a Fellow of the Institute of Chartered Accountants, having worked in audit with 2 of the Big 4 Chartered Accounting firms and as a commercial Financial Controller before joining Hays. Andrew has an advisory approach and delivers all messages with honesty and integrity, two values at the core of his whole career.
But what are the experts saying about the market in Canberra during this election period?
"We are busy", states the Director for the ACT Jim Roy. "Having sat with virtually all of the 50 staff over the past few weeks, we are experiencing huge demand for skilled staff in a number of areas. With this in mind a clear business objective for us is now the attraction of enough quality candidates. Specifically Payroll Professionals, Internal Auditors, Digital Marketing staff (app creation and project managers), .Net developers and Technical BA's, Property Managers and EA's with security clearance are all in hot in demand in Canberra."
Unsure with where your career stands? Ask an expert, ask Hays.
5th Floor, 54 Marcus Clarke Street, Canberra
Telephone: 02 6257 6344
Fax: 02 6257 6377
Email: [email protected]