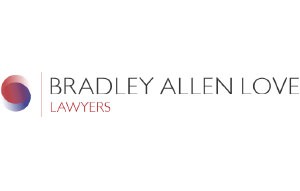 Many businesses invest considerable sums to develop functionality for their computer programs. Contracted IT developers are commonly asked develop solutions to reorganise the way in which business information can be stored, accessed and used. The solutions themselves become valuable assets, but controlling rights to the solution is often left overlooked until it is too late.
Paying a consultant to develop software is not like buying an asset. If you are careless, you might have to pay for it to be built, then pay more to use it. User fees might be hidden in "ongoing support and maintenance contracts". Further, you may be "captive" when you want to re-scale" or further enhance the functionality of your "system". For consultants and contractors, the author or inventor of the code is the owner of it. You won't be, unless you can prove otherwise. Copyright in "literary works" (of which computer programs are one) does not extend to the right to prohibit someone from "using" the work, but it does prohibit reproduction, publication or adaptation. Most computer programs function by reproducing the code (albeit invisibly and electronically) whenever the program runs, and therein lies the problem. For computer programs, the Copyright Act permits that automatic reproduction, where it occurs in the course of running the program, however, first you must show you hold a "licence" for the copy you use (s.47B).
If your contract doesn't address this issue, then you must prove that your bargain includes an implicit licence or assignment of rights permitting your continued use, else you face the potential to pay licence fees to the author. In most cases you have to find that implication from within the contractual documents you have with your contractor. Businesses that engage outside consultants to design or develop computer programs must ensure that they either:
• retain ownership of the developed copyright;
• have some sort of "licence" to use, reproduce, modify or adapt the copyrighted work, or
• have an "assignment" to do those acts,
and while "licences to use" don't have to be in writing, rights to modify or adapt could well require assignments in writing.
"An assignment of copyright (whether total or partial) does not have effect unless it is in writing signed by or on behalf of the assignor" (s.196(3) of the Copyright Act 1968 (Cth)).
Solution – Whatever you expect from your consultants, get it in writing first.