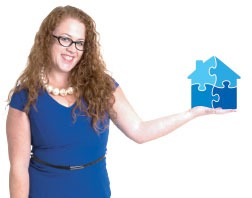 Choosing the right property to invest in is a difficult decision. It is easy to make expensive mistakes that could have been avoided with correct guidance and information.
At Choose Properties we believe in empowering people with proper education to help them make the right investment decisions.
Our guidance does not end once you've made your first investment. We're here to help you at every stage of your investment portfolio, from educating those new to property investment, to guiding those with an extensive existing portfolio. With a combined 25 years experience in property investment, let our experiences educate you.
At Choose Properties, our team is made up of women. We understand and empathise with other women and working families, and we ensure that we understand your goals, needs and situation before developing an investment strategy that's right for you.
Newsletter
We package up the most-read B2B Magazine stories and send direct to your inbox. Subscribing is the easiest way to keep up, in one hit.
Our strong network of professionals guarantee you're always talking to the right people, and we provide advice and investment strategies specifically tailored to you.
We perform all our own research, additional to any research provided by the developer, certifying that our advice is comprehensive.
At Choose Properties, we don't want to do the work for you. Instead we hold comprehensive educational workshops, where we teach you how to enter the market with the confidence to conduct your own research, make informed decisions and negotiate like the professionals.
To become a successful property investor, you need the right tools and skills to get there.
If you choose to enter the investment market, you should choose to be well informed to help you make the right decisions.
Give us a call at Choose Properties
and arrange a time for a chat
with one of our property experts.
1300 393 321
[email protected]
chooseproperties.com.au