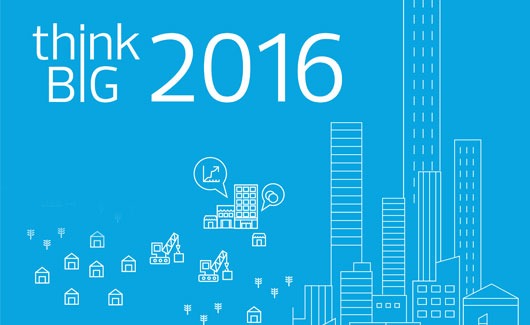 RSM thinkBIG 2016 survey reveals challenges and strengths for Australian SMEs
Growth predictions by the small to medium sized business sector are surprisingly bullish in a year that has been riddled with political change, creating uncertainty for many business owners, according to RSM Australia's thinkBIG 2016 findings.
thinkBIG found that 69 % of business owners expect to grow in the next 12 months. This compares with 68 % of business owners who anticipated growth in 2015 and 64 % in 2014.
Further, 49 % of SME owners reported actual growth over the last 12 months, which is in line with 2015 and up 3 % from 2014. At the other end of the spectrum, 20 % reported a decline in revenue, up from 16 % in 2015 and in line with 20 % in 2014.
A strong sales pipeline is the biggest contributing factor to optimism with 46 % of businesses reporting an increase in their pipeline. However, this does not account for all of the businesses that anticipate growth.
Andrew Sykes, partner of business advisory, RSM Australia, said, "The survey results demonstrate that, while many companies can forecast growth, only those with strong business fundamentals in place can actually deliver that growth. In 2015, 68 % of respondents predicted growth over the next 12 months but, a year on, we can see that only 49 % actually achieved it.
"Overall, these growth predictions are more bullish than expected. This is probably being driven by the low-yield, low-interest rate environments globally, which mean that businesses can borrow to expand with a very low cost of servicing the debt."
When it comes to business funding, cash is still king for more than three quarters of businesses, with 77 % planning to fund their business through cash flow. Bank debt has increased, with 29 % of businesses funding operations through debt this year compared with 22 % in 2015. Slightly fewer businesses choose to reinvest profits to fund the business.
Andrew said, "In some sectors trading banks are winding back their lending for the moment, often demanding property as collateral. This is inhibiting expansion for businesses that don't have strong fundamentals, and 17 % of business owners expressed concern about access to capital.
"Additionally, the skills gap continues to be a barrier to growth for 35 % of businesses,followed by management time (33 %) and lack of market opportunity (25 %)."
Despite the challenges, business owners remain optimistic about their prospects for growth and 84 % say they agree or strongly agree that their business is successful.
Andrew said, "The most recent Federal Budget has delivered some proposed benefits for the business sector, most notably the accelerated deduction for investment in plant and equipment. However, without a shift in personal tax rates, the changing corporate tax rate is just a cash deferral mechanism rather than an outright saving for business owners.
On the positive side, some 90,000 businesses will be added to the sector grouping thanks to the increased turnover threshold from $2 million to $10 million annually. And three million businesses with a turnover of less than $2 million now qualify for special relief."
thinkBIG has measured the pulse of the Australian SME sector since 2005. It benchmarks business growth, business planning, exit planning, superannuation and the impact and uptake of technology. Over 350 business owners participated in the 2016 study, providing insights into how Australian SMEs feel about their business and what keeps them awake at night.
You're invited!
thinkBIG Business Seminar
For further insights and analysis please come along to our interactive thinkBIG presentation.
For more information, contact Emma Molloy on
[email protected] or call 02 6217 0350.
Download your copy
To download a full copy of the report, head to:
rsm.com.au/thinkbig