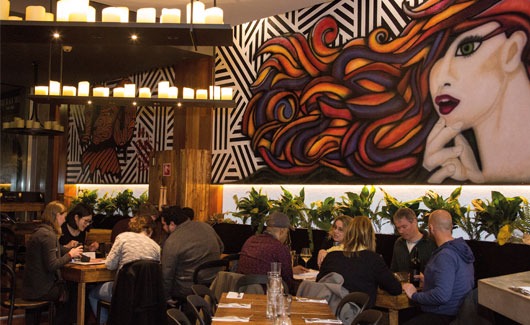 Shaun O'Brien, chef, entrepreneur and founder of Black Sheep Bar & Grill in Braddon is not very trendy …
Traditionally a 'black sheep' is an outcast and a pariah.Shaun has deliberately decided to stand out from the flock by not following fads and trends in the hospitality industry.
Shaun brings nearly 20 years' experience in hospitality and as an entrepreneur, to the Black Sheep Bar & Grill in Braddon.
"Canberra has become too focused on trends. The problem with trends is that they come and go. The Black Sheep has no theme or trend but a goal of maintaining high levels of service and good quality food and beverages," Shaun said.
Shaun says the new Bar & Grill hasn't laid down a strong theme but has focused on food and drink they are proud to be associated with.
He also says the label 'modern Australian' gets used too liberally.
"We could be called 'modern Australian' – for me 'modern Australian' is a rich tapestry of cultures and food and in that there isn't one particular trend. I don't want to be tied down to one particular thing. We don't aim to do everything, but the things we do we aim to do them the best we can," Shaun explained.
"Not being tied down gives us the freedom to follow our inspirations. We aren't tied to styles or themes. We have the freedom to adapt to new technologies and styles."
One example of this on the menu is the Savoury Pork Brûlée. A 'brûlée' is traditionally a dessert. But Shaun is doing it with Pulled pork – braised for 12 hours. The Juices become the cream and then caramelised sugar is put on top.
Shaun is an experienced chef but started as a kitchenhand and has worked in small restaurants to large hotels.
He started his apprenticeship at Gus's Café in Civic.
"Steve and Janice set my foundations for business and cooking," Shaun said.
"They were a massive inspiration. The biggest things I learned from them were to hard work and foster a good team culture."
Shaun believes that If you are going to do something then you should do it properly.
"I believe that you can achieve amazing results if you have the right people around you."
Shaun is returning to hospitality after a five-year break. During that time he experimented in online marketing. Mainly online retail fashion.
"I built up a couple of online retail stores and sold them as ongoing concern. There is a lot that goes into it. When it comes to online marketing there is a lot that goes into it to make it look easy," Shaun explained.
Shaun's goal, with the Black Sheep Bar and Grill, is to establish a fun environment for people to hang out and relax – and this extends to his team.
"A passion for me is training and upskilling the people that I have on board. When people come onboard I try and find out what makes them tick.I believe that if they prosper in their endeavours then we both benefit. Whether this aligns with a competitive hospitality environment, I'm not sure," Shaun laughed.
Black Sheep Bar & Grill in Braddon is open from 11am everyday till late Monday to Friday with the kitchen closing at 9.30pm. They are open for breakfast at 8.30am on weekends.
The bar has a gin focused menu showcasing local distilleries and hosting live music on Friday and Saturday nights, and tap beer for lazy Sunday afternoon sessions.
"There has been a bit of a gin resurgence. We have a variety of gins showcasing local distilleries," Shaun said.
Shaun says the food is harder to define.
"The food is modern Australian. The grill is extensive. One exciting menu item are the Cape York ribs – Cape York Ribs and a jug for $20 – with our special Black Sheep BBQ sauce," Shaun announced.
"We also do handmade desserts. The one we are proudest of at present is the 'Sweets Board'."
Shaun says the Black Sheep Bar & Grill is a real family affair.
"I want to thank my family and the rest of the team for all their support and hard work. I particularly want to thank my brother-in-law Tim, my mum, my sister Kelsy and special thanks to Ben Marshall and Thea Harper from Bare Artefacts" Shaun reflected.
The Black Sheep Bar & Grill in Braddon is open for business.
"You can come here as a destination for a drink or for dinner or hang out with your friends having coffee and cake," Shaun concluded.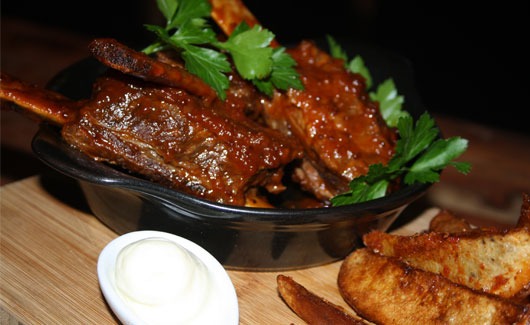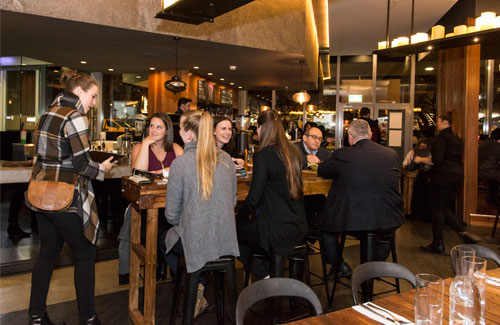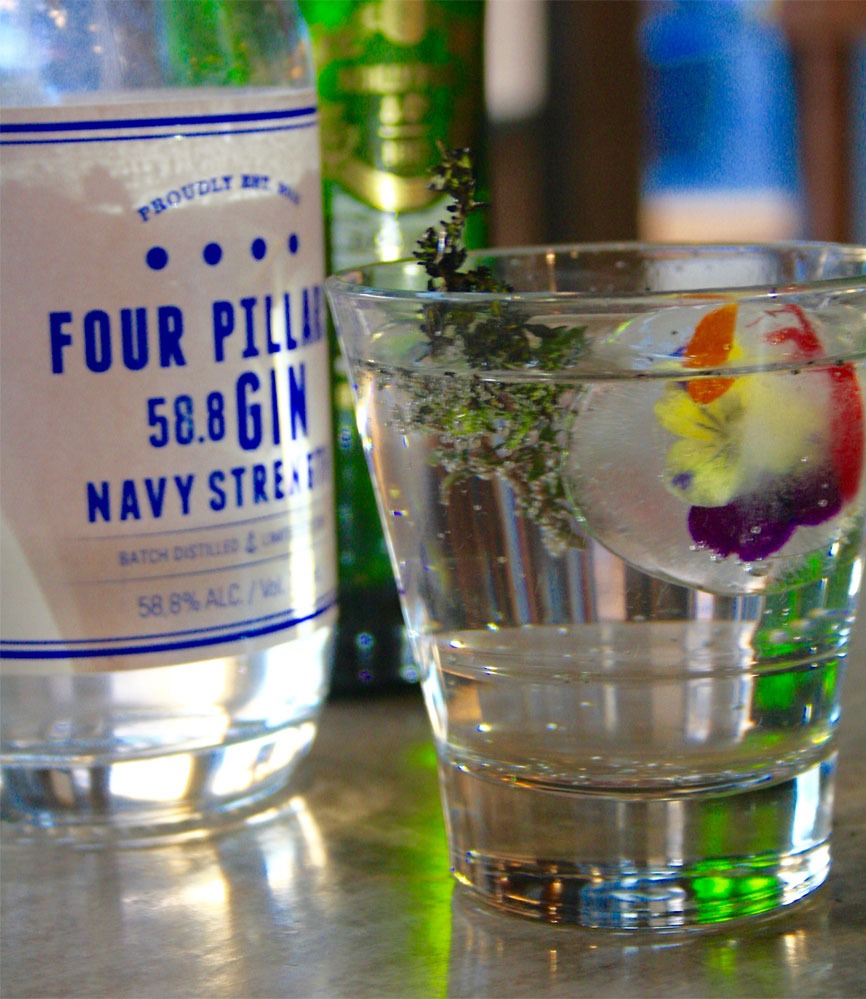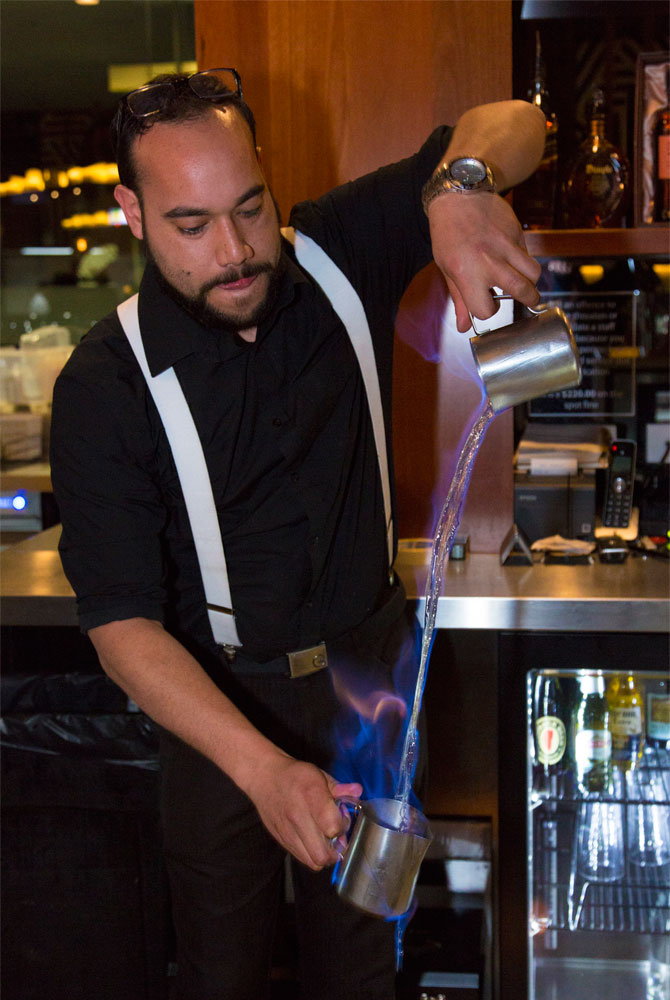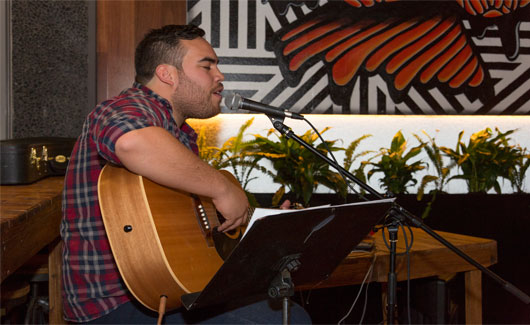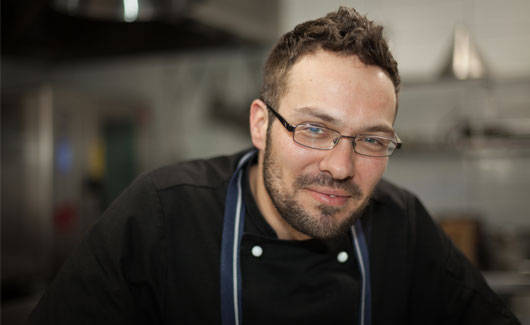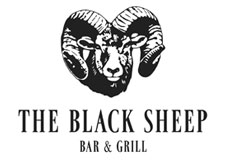 The Black Sheep
Shaun OBrien
02 6257 8990
132/24 Lonsdale Street
www.braddonsblacksheep.com.au