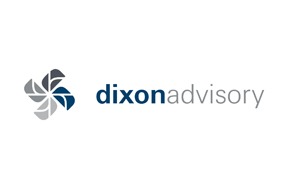 The importance of asset allocation
Asset allocation can be one of the most significant performance drivers for your investment portfolio, but it can be difficult to determine the right mix of assets classes to invest in without access to quality research, insights and specialist advice.
So, what is asset allocation?
Asset allocation is basically the division of your investment portfolio across different asset classes such as cash, fixed interest, property and shares. As each asset class carries different risks and varying potential for income and growth, spreading investments across a number of different asset classes can help you to maximise returns while mitigating risk.
The asset allocation approach
In today's global economy, it's wise to use a top-down approach when you set your target asset allocation. This requires careful consideration of economic and political factors that may affect the outlook and risk for asset classes already employed as well as the potential for opportunities in new asset classes.
Newsletter
We package up the most-read B2B Magazine stories and send direct to your inbox. Subscribing is the easiest way to keep up, in one hit.
It's important to understand what factors are driving each asset class, what risks may cause underperformance, and the likelihood of these occurring. On an ongoing basis, economic factors need to be monitored and allocations adjusted to take advantage of asset classes that are likely to perform well in the future.
At times, there may be a particular asset class that is performing well and it can be tempting to buy more rather than keep your portfolio positioned for the long term. However, as this year's best performing asset class is seldom next year's best performer, it's vital to remain disciplined and review your portfolio relative to your target asset allocation to protect from volatility and under performance.
Aligning assets with aspirations
Developing the right asset allocation requires a personalised approach what works best for you will depend on your objectives and tolerance for risk. That's why at Dixon Advisory, we provide tailored advice to match the risk profile and investment goals of our clients while also taking into account current and future market changes. We know the way we position your assets in your portfolio is a key driver of long term wealth creation and capital security.
If you feel you might be overexposed to a single asset class or would like to understand more about our asset allocation approach, please contact me on 1300 264 485.
Dixon Advisory provides comprehensive advice across a breadth of asset classes including cash, fixed interest, emerging market equities, US residential property and Australian commercial property
If you would like to find out more information, contact Robert Turner on 1300 264 485.