Have you ever wondered how a parcel makes it to your door, where it came from, who packed it and why it was delivered so quickly (or not!)? Imagine the seller processing and sending hundreds if not thousands of similar orders each day, across vast distances, in the shortest time frame, at the best possible price, using multiple freight carriers. How do they do it?
This is where a professional and fully functional third party Distribution Centre (DC) can enhance and add value.
For some major manufacturers and wholesalers, who often deal with large volumes of a small product range, a dedicated warehouse can often be the better choice. But for the majority of retailers and government agencies, with fluctuating demand and relatively small volumes of a large range of products, the flexibility and personalised services offered by a multi-user DC is far more practical, efficient and cost effective.
The desired outcome in all situations is for the DC to provide a complete end-to-end supply chain service, while offering support and communication from the point of manufacture through to end delivery, at a fair and transparent price
.
In my view, an efficient DC should, as a minimum, be able to deliver & mainstream the following services:
* Collection of goods from your manufacturer/supplier (local, national and international freight);
* Receipt, verification & quality control processing on receipt at the warehouse;
* Safe and secure storage of variable pallet quantities to meet seasonal fluctuations;
* Provide integrated & accurate online order management and reporting systems (in real time) to assist with effective business decision making;
* Establish flexible bulk storage/pick location layouts appropriate to the product;
* Ability to receive orders in all formats and using a range of technologies;
* Efficient order picking and packing processes with certified & professional staff who are skilled in handling all product types;
* Offer diverse distribution solutions across all available mail and freight carriers;
* Propose supporting services that complement your business (direct mail, digital print-on-demand, destruction of obsolete stock, strategic sourcing for corporate collateral & promotional products, distribution campaign management, etc);
* Service diversity and flexibility, with a proven capacity and a genuine desire to help you grow your business; and
* Defined and easily understood cost structures, paying only for those services that you use and inclusive of all tasks and functions.
Newsletter
We package up the most-read B2B Magazine stories and send direct to your inbox. Subscribing is the easiest way to keep up, in one hit.
In any multi-user warehouse environment, it is important that the provider values your business, can accommodate your unique requirements, and offers flexible and innovative solutions to assist with managing all phases of the supply chain on your behalf. Look for a can-do culture and an approach to delivering quality services, at a value-for-money price.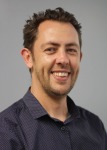 Your independent warehouse, mail house and distribution specialists…
P: (02) 6269 1000 www.nationalmailing.com.au